ACT has registered 40 new locally acquired cases of COVID-19, one week after the planned end of Canberra's lockdown.
Key points:
Five babies have been identified as close contacts in a cluster of Canberra Hospital specialist care
Additional funds have been invested in education as students need to return to the classroom
There is a growing degree of anxiety among native Canberrans over a large number of cases in the community
At least 10 of today's cases spent some time in the community, while contagious and 19 were not yet linked to a known source.
There are currently 16 people in the hospital with the virus.
Six people are in intensive care – five require ventilation.
Nearly 97 percent of Canberrans aged 12 and over have now received a dose of a COVID-19 vaccine. More than 68 percent are fully vaccinated.
Five babies listed as close contacts in hospital cluster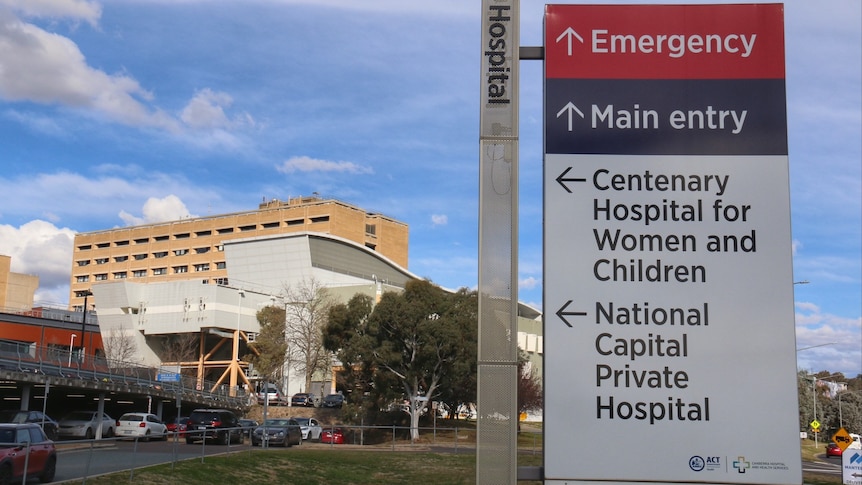 ACT Health Minister Rachel Stephen-Smith said there were no new cases linked to the cluster attached to the nursery at the Centenary Hospital for Women and Children.
The five-case cluster includes two babies.
Stephen-Smith said investigations into the source of the cluster continued.
"Both babies are now being cared for in a pediatric COVID-19 ward.
"Five other babies have been assessed as close contacts, and are therefore now in quarantine."
Stephen-Smith said it was "incredibly challenging" for those involved.
"Nurses will be able to visit these infants after returning a negative test on day five. Today is day four, so they are being tested today," she said.
New funds for the return of the school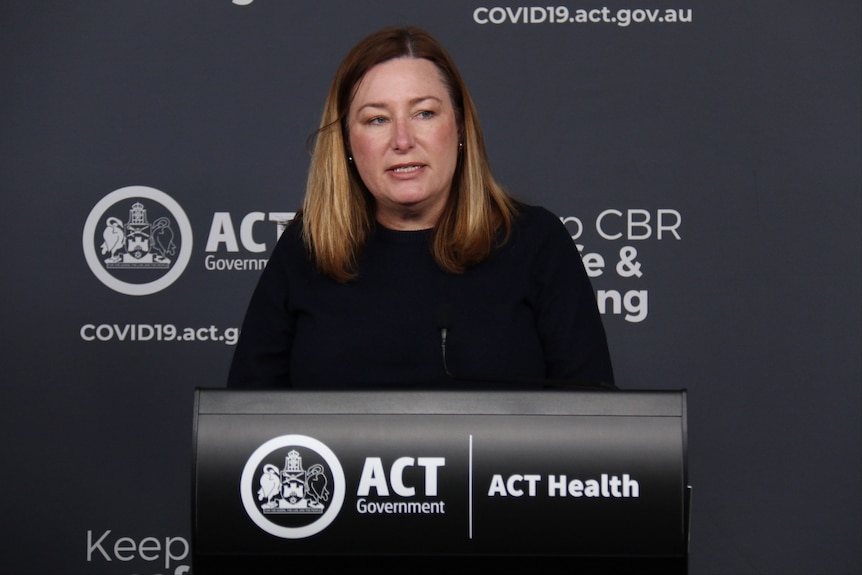 ACT Education Minister Yvette Berry today announced additional funding to help ACT schools return to on-site learning.
Grade 12 students are ready to take their AST exam next week as a gradual return to the classroom begins.
"ACT's return to the school curriculum prioritises the health and safety of staff and young people, including their well-being, while allowing students to continue their learning."
The additional funding includes $ 1.5 million for additional auxiliary staff, $ 2.9 million for the improvement of ventilation systems, $ 500,000 for shades to encourage outdoor learning and $ 688,000 for COVID-safe supplies such as masks and disinfectants.
Ms. Berry acknowledged that it was a tough time for school students as the territory neared the end of the lockdown.
"We know everyone wants to go back to school – we all want to do it safely.
"And of course, school communities want to know how the ACT government will make it safe.
"The head of health has told us that the best thing we can do to protect these children is to ensure that adults around them are vaccinated."
Rising anxiety among native Canberrans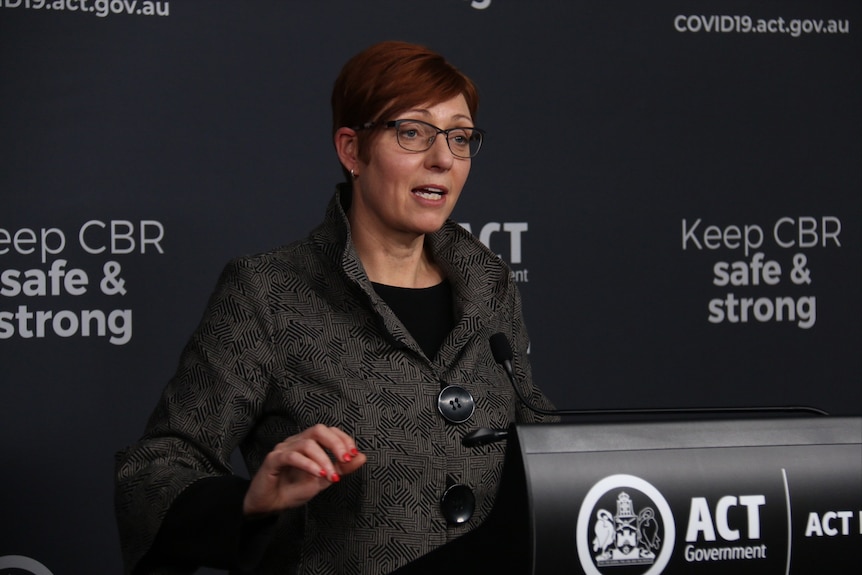 Mrs. Stephen-Smith took the opportunity to speak of anxiety, which she said had developed among the Aborigines and Torres Strait Islander Canberrans.
About 90 indigenous people in the community have now tested positive for COVID-19 during the outbreak, most of them unvaccinated.
"I think it was a rising level of anxiety from people in the community – that they heard about a large number of cases," the health minister said.
"But of course people heard about friends and family, who were cases, or who were contacts and wanted to know what was going on and wanted us to talk about it in public, so there just comes a point where it is important to recognize publicly that there is anxiety in society. "
Of the Canberrans natives aged 12 years and over, 74.4 percent have received a dose of vaccine and 51.4 percent are fully vaccinated.
"The Aboriginal community and the Torres Strait Islander community are skewed younger than the wider population. And therefore, these lower rates in the younger population will have a greater impact on the overall population rate," Stephen-Smith said.
"And that's why we've been working with community groups to try to reach out to the people who would not necessarily have access to a regular service or make an appointment at a vaccination hub."
Loading form …
.