New developments in Sydney's CBD and the surrounding suburbs must be able to offset as much energy as they use under a plan to reform the green credentials of the city's buildings.
Under the "ambitious" new requirements set by Sydney, development applications for office buildings, hotels and high-rise blocks must meet minimum energy ratings from January 2023 and achieve a net-zero energy yield from 2026.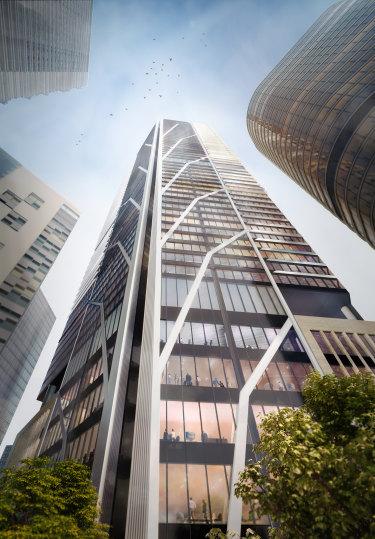 Sydney Mayor Clover Moore told a presentation to industry stakeholders that the standards to be set during a council vote in May were used to realize the council's goal of achieving net zero emissions by 2040.
"We are constantly testing ways to achieve our goals and have identified our building stock – both residential and commercial – as a significant source of emissions and therefore as a potential ally in our efforts to create a more sustainable Sydney," Councilor Moore told the forum last week.
She said the standards would help reduce CO2 emissions through energy-efficient building design, the use of renewable energy systems on site, e.g. Solar panels and off-site options, e.g. Energy purchase agreements from wind and solar production plants.
The forum heard that the use of "passive design" elements, such as constructing buildings to maximize airflow and natural sources of heating and cooling, were also ways to keep energy consumption down.
From 2023, development applications for apartment blocks between 21 and 30 storeys should show that they are able to use 30 percent less energy than existing buildings of similar size in their area.
In a recorded message to the forum, NSW Minister of Planning and Public Space Rob Stokes praised the city of Sydney as leaders in building sustainability.
"The city has really led to a quiet revolution in terms of performance in our city buildings, where emissions from our city's built environment have dropped in recent years," he said.