Sydney's city center will be the first place in the state to implement an affordable housing scheme, with developers facing taxes to build new homes across the local government area.
The NSW government has given the go-ahead for the City of Sydney to extend its scheme, which requires new developments to contribute financial or floor-to-ceiling contributions to new rental housing throughout the municipality.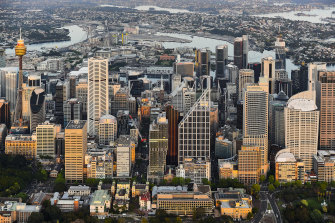 NSW Minister of Planning and Public Space Rob Stokes said the change was in line with the government's plans to place rental housing targets in affordable areas in redeveloped areas and would help the City of Sydney create an additional 10,000 properties by 2036.
"For cities to succeed, they need a strong diversity of housing types and permanent jobs that meet the needs of the population," Stokes said.
Contribution rates must be phased in over two years so that developers can adapt to the new requirements.
Sydney Mayor Clover Moore said increasing the amount of affordable housing for lower-income households was a priority.
"There is an urgent need in the city for affordable rental housing for lower-income households, and this need has been intensified by the pandemic," Cr Moore said.
But real estate developer lobbyist Tom Forrest, CEO of industry group Urban Taskforce, said that while Mr. Stokes and Cr Moore were well-meaning, "you are not creating affordable housing by adding extra fees to the production of new homes."
The NSW Productivity Commission acknowledged this issue in their review of infrastructure charges and fees. This change is going in the opposite direction. This is a new tax on new homes to be paid by new home buyers. Prices will rise, "said Forrest.