A double hammy of a global shortage of chips and ships is the only thing that stands in the way of Tesla maintaining sales growth of over 50 percent, says its CEO Elon Musk.
"We've had a great year, we had record deliveries," Musk told Tesla's annual general meeting in Austin, Texas on Thursday. "It looks like we have a good chance of maintaining that. Basically, if we can get the chips, we can do it. Hopefully this chip shortage will soon be remedied, but I feel confident I can keep something like at least over 50 percent for a while. "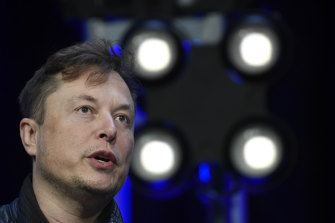 Although chip shortages have dominated the headlines in the automotive industry this year, Musk said the electric car pioneer struggled with "lots" of challenges in the supply chain.
"One of the biggest challenges we had [the third quarter] could we get enough ships, "he said. "There was a huge shortage of ships."
The shortage of chips and ships does not seem to slow down Tesla yet. The company reported record deliveries of 241,300 cars worldwide in the third quarter earlier this week, beating the previous high of 201,250 cars in the second quarter.
Loading
Tesla's figures compare positively with the rest of the automotive industry, which saw a decline in U.S. car sales over the past three-month period due to production constraints from shortages of supply chains. General Motors took the biggest blow, with domestic sales falling by a third in the most recent quarter.
Musk said the "significant cost pressure" in the supply chain had forced Tesla to raise car prices, at least temporarily.
"The sheer amount of money we spend on flying parts around the world is not huge," he said.