A rapist who attacked two women as they walked through their suburb of Melbourne by the bay has been jailed for 12 years for crimes that a judge described as "every woman's worst nightmare".
Justin Mathieson followed, grabbed, exaggerated and then raped both victims in separate night attacks in Elwood in February and October 2012 while the women were on hiking trails.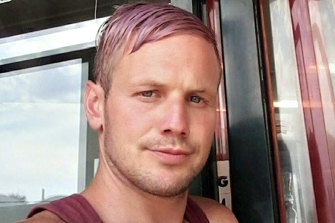 The first victim was half a block from her home when she heard footsteps running behind her before Mathieson pushed her to the ground and assaulted her. Eventually, he fled when the woman's screams warned passers-by who ran to her aid.
Mathieson took the other woman in his arms and threatened to stab her unless she went into some nearby bushes as he was "really horny and just wanted sex", then chased and caught her again. He raped her three times and threatened to stab her with a pair of scissors he had in his bag.
The attacks went unresolved for years until investigators matched DNA samples to Mathieson last year when he was arrested.
Late last year, he pleaded guilty to four counts of rape and individual charges of indecent assault and threats to inflict grievous bodily harm.
On Thursday, District Judge Amanda Chambers ordered the 32-year-old to spend seven years and six months in prison before being eligible for parole for his crimes, which had a devastating effect on both victims. There was also a need to condemn his actions, protect society, and deter Mathieson from future insults.
"Your serious violation was a terrifying ordeal for the victims, which has had a profound and lasting impact on their lives," Judge Chambers told Mathieson, who watched the online hearing as he sat at a table in jail.
"You robbed two women, [eight] months apart, for your own sexual satisfaction. They had the right to be safe when walking in a public area set aside for community enjoyment. However, they were not.