Rising international oil and gas prices lift the prospects for Australia's major energy producers amid new expectations a global energy crisis could continue in 2022.
With supply problems and dwindling energy stocks in Asia and Europe ahead of the northern hemisphere's winter demand peak, analysts have upgraded nearby Brent oil forecasts to over $ US $ 70 a barrel and raised earnings estimates for ASX-listed natural gas producers.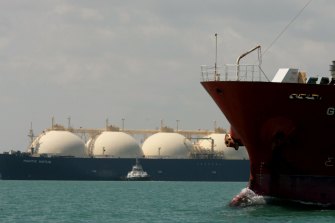 Investment bank Macquarie expects Woodside Petroleum, Santos and Oil Search to generate a total cash flow of $ 7.8 billion in 2021, the highest since 2014.
In the spot market for liquefied natural gas (LNG), the intensified competition for goods has sent prices to a new record. S&P Global Platts' Japan-Korea Marker, benchmark for spot LNG in North Asia, passed an unprecedented $ 50 per share. Million British thermal units this week for a cargo to be delivered to Asia in November.
"International gas prices have gone further in overdrive," said Graeme Bethune, CEO of Australian energy adviser EnergyQuest.
Although Australian LNG projects ran close to capacity and had their revenues largely tied to crude oil prices rather than gas spot prices, "any spot load is likely to earn megamillions," he said.
A cargo of 70,000 tons sold for 30 US $ per. Million British thermal units would earn $ 150 million.
"It's still unknown if there is any Australian spot at these prices, but we've heard of an Australian cargo costing over $ 20 … which would be worth over $ 100 million," said Dr. Bethune.
Adelaide-based Santos is expected to be most exposed to the soaring LNG spot market in the short term among Australian gas giants, analysts say.