France says the Australian ambassador will return to Canberra after being withdrawn last month in retaliation for a federal government decision to scrap a $ 90 billion submarine deal.
Key points:
Ambassador Jean-Pierre Thebault was recalled to France last month
He is being sent back to redefine what France's relationship with Australia is
Attempts by Australian ministers to talk to their French counterparts are still being thwarted
Australia's decision to tear down the agreement in favor of a new security agreement with the United Kingdom and the United States, known as AUKUS, boosted relations with the French government.
Australia has been accused of violating France's trust in the deal, with Foreign Minister Jean-Yves Le Drian describing the federal government's actions as a "stab in the back".
French President Emmanuel Macron has not returned Prime Minister Scott Morrison's call, and Commerce Secretary Dan Tehan has had a series of face-to-face meetings canceled during his visit to Paris this week.
Following the AUKUS announcement, France recalled its ambassadors to both Australia and the United States, but Australian Ambassador Jean-Pierre Thebault is now returning to Canberra.
"I have now asked our Ambassador to return to Canberra with two missions, to help redefine the terms of our relationship with Australia in the future and to defend our interests in the concrete implementation of the Australian decision to end the program for future submarines. , "Le Drian told a parliamentary session on Wednesday.
Before leaving Australia, Thebault said France had been monitored by the announcement and had been "kept in the dark" about Australia's plans.
Morrison said he thought it was a "good thing" that the ambassador returned.
"I think it would always happen," he said.
"It's about having an actual presence here in the Indo-Pacific. They have a long-standing commitment and work with Australia across a wide range of issues."
Federal Treasurer Josh Frydenberg welcomed the news, Mr Thebault would return and told Sky News that both countries still had much in common.
"We both have important interests in the region, we have a long-term relationship," he said.
"We welcome the announcement that the French ambassador will return to Australia.
"They have issued their statement, we have laid out ours, we must move forward together and promote our common interests."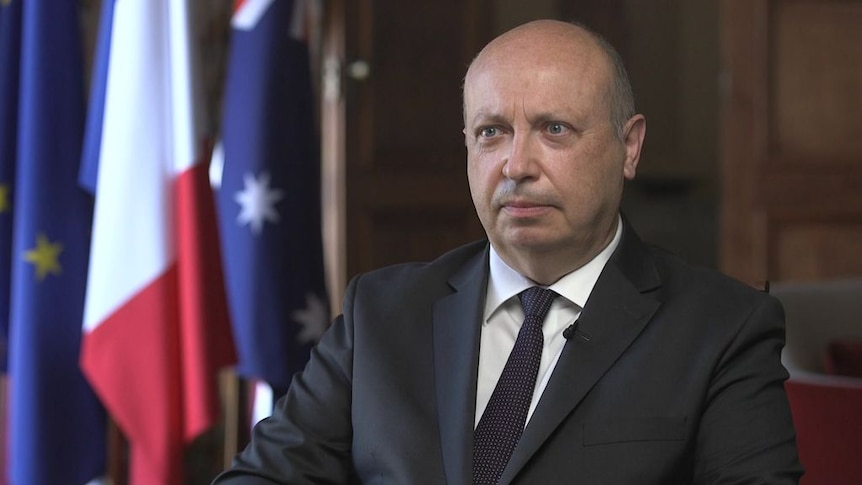 The federal opposition noted that the return of the ambassador was only an initial step.
"Mr Morrison gets his work cut off for him, as if he wants to repair the sense of trust and relationship – not only with France but also with the EU," said Labor leader Anthony Albanese.
"Labor supports the AUKUS arrangements, but there was no need for a breakdown in relations with France and with the European Union."
Albanians were asked if it was possible to repair relations between the two countries.
"I certainly hope it can be – it's an important relationship," he said.
"France is an important player in our region, in the Indo-Pacific, and we have historically had a good relationship with France.
"It is unfortunate that these issues do not appear to have been addressed in a diplomatic manner by Mr Morrison in the decisions taken."
.