Emma Mackey says she had the worst pain she had ever experienced when she called an ambulance last month.
Key points:
Victorian ambulances treat 200 COVID-19 patients a day
It is expected to grow to 300 a day next week
Some non-COVID patients experience long waits for ambulances
The mother of three, from Sydenham in north-west Melbourne, had been discharged from hospital earlier in the day on suspicion of kidney stones.
When the acute pain returned, an ambulance did not arrive for five hours.
"I called the ambulance at 7:40 p.m., and I called five times afterwards at 11:30 p.m., and they did not show up until 12:30 the next morning," she said.
She called several times during the night and was told someone was on her way.
"There were a few times I called and I really cried and cried and I never did," she said.
"It was intense."
Mrs Mackey said ambulance staff told her they were under pressure because of COVID.
"I knew the system was already struggling, but COVID has certainly made it worse," she said.
She was eventually told that her symptoms were renal colic and was prescribed with antibiotics and painkillers.
System under mounting pressure
But her painful ordeal is just one of many for a Victorian health system under strain.
Victoria's triple-0 system is in crisis with the deaths of two people in recent days, whose emergency calls were missed for five minutes.
Ambulance Victoria CEO Tony Walker said the two cases were reviewed to see if the delay contributed to their deaths.
"My thoughts are with the families, it's an incredibly difficult time right now," he said.
"I do not want society to feel that they are not going to get an ambulance if they need one."
Professor Walker said paramedics treated about 200 patients with COVID-19 each day, but that number was expected to rise to 300 next week.
From Monday, defense personnel will be deployed to drive Victorian ambulances in an effort to free up more paramedics and improve response times.
The Victorian government announced yesterday that the state's former police chief is leading a review of the state's overwhelmed emergency call operator.
Review by the Emergency Services Telecommunications Authority [ESTA] follows several reports that the authority's call system went down, putting life in danger.
The emergency call operator has come under intense pressure during the pandemic, where calls to the triple-0 service reached some of the highest recorded levels.
Former Chief Commissioner Graham Ashton is due to deliver his findings to the government early next year.
Meanwhile, there are fears that the peak of new COVID-19 cases is still a few days or even weeks away, with social gatherings around the AFL major last weekend associated with the increase in numbers.
The state recorded 1,838 locally acquired COVID-19 cases and five deaths during Thursday's reporting period, marking the highest daily number in any Australian jurisdiction since the start of the pandemic.
But public health officials have said the state is still on track to meet the vaccination targets set out in Victoria's roadmap to lift closures.
Learn from the UK, says the AMA
Meanwhile, The Australian Medical Association (AMA) has warned Victoria's health care system is needed to prepare for coronavirus patients flooding hospitals well into next year.
Although there is currently a focus on COVID-19 patients who overwhelm the already under-pressure healthcare system, said AMA Vice President, Dr. Sarah Whitelaw that preparations should be made for what would happen when the virus became endemic after the country opened up.
Dr. Whitelaw, an elderly doctor at the hospital, said Australia should learn from the UK, where 600 patients a day were hospitalized since the country reopened.
"[It's] a slow mass accident in accident departments in the UK at the moment.
"They have to deal with it every day, two and a half months after the exit wave, that's what we have to deal with [with]. "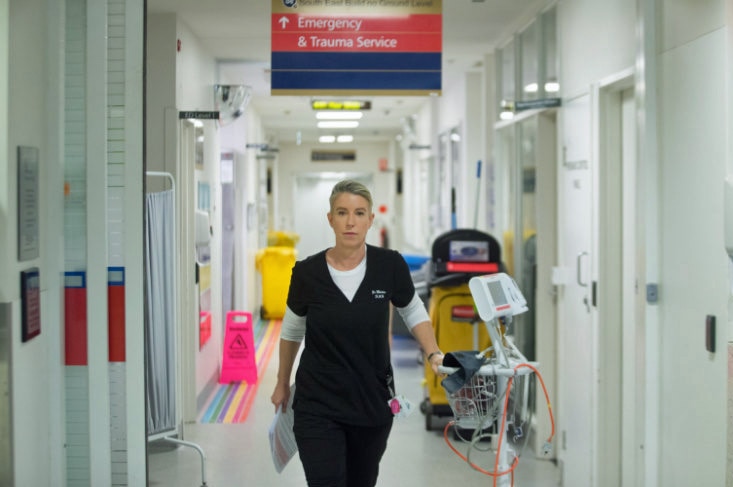 Dr. Whitelaw said there should be better coordination between state and federal governments, especially given that GPs should play a greater role in caring for non-acute patients when hospitals are overrun.
"We will not be able to care for people as we would normally care for in the acute system and the strain of it, and the triage is going to fall back on the GP," she said.
However, there is evidence that vaccination helps prevent hospitalizations.
Hospitalizations generally lag about a week after infections, which means that the increase in cases in recent days is likely to be felt in the healthcare system within a few days.
Adrian Esterman, chair of biostatistics and epidemiology at the University of South Australia, has said it was clear that cases in Melbourne were rising "exponentially".
Professor Esterman said it was an example of "decoupling between admissions and cases" that had been seen elsewhere in the world as vaccination rates rose.
There are more than 620 people in Victorian hospitals with COVID-19, of which 114 are in intensive care.
Operations have been canceled to free up space and staff to care for the sick.
Meanwhile, Emma Mackey said she did not blame Victoria's ambulance service or paramedics for her long, painful wait.
But she said that if she was in the same situation again, she would not wait for an ambulance.
"I would probably find someone to take me to the hospital," she said.
"I do not want to go through it again, it was a long wait.
"I did not want anyone to have that pain for so long."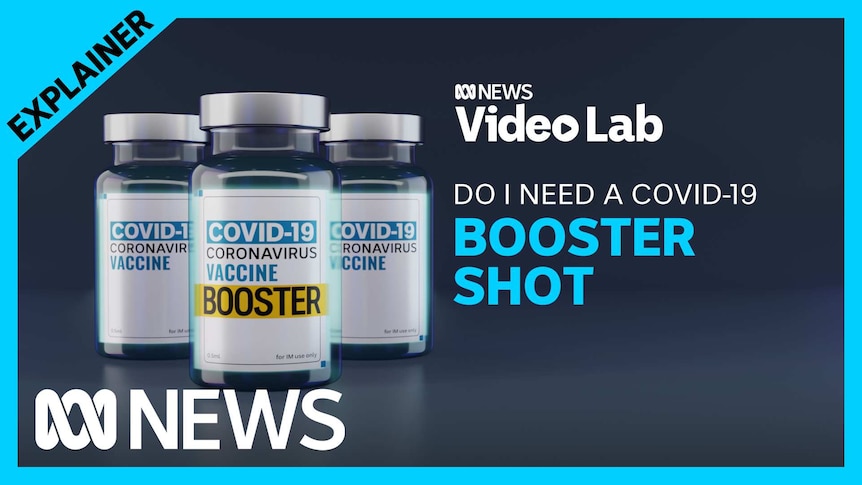 Loading form …
.