Restaurants

The bakery will make its Back Bay debut in February.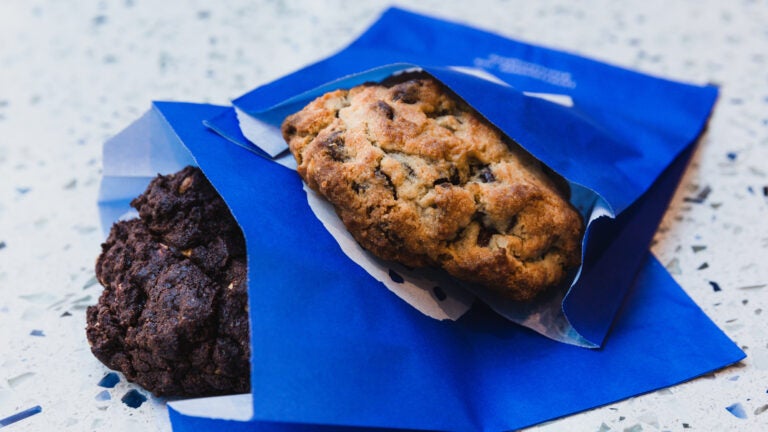 Two restaurants are to open at Clippership Wharf in Eastie

Levain Bakery first opened on Manhattan's Upper West Side in 1995, starting as a small bread shop, but eventually gained a global following for its crispy-on-the-outside, sticky-on-the-inside cookies.
In recent years, the company has expanded to nine locations throughout the Northeast. Next stop? Boston's Back Bay, where it plans to open in February 2022.
Levain opens its first New England outpost at 180 Newbury St., a few steps away from Stephanie's in Newbury, according to a press release. The store will offer a choice of five cookie flavors: chocolate chip walnut, dark chocolate peanut butter chip, dark chocolate chocolate chip, oatmeal raisin and two-chip chocolate chips, all of which will be baked internally daily. Customers will also be able to find blueberry muffins and a variety of freshly baked breads as well as milk and other beverages.
Co-founder Connie McDonald, who dreamed up the concept with her friend and co-founder Pam Weekes, is no stranger to Back Bay. She spent a few years in Boston after college and fell in love with the city; plans to expand Levain to Boston first emerged a few years ago. When it opens, Levain's Back Bay location will have an open kitchen along with clear nods to the new neighborhood.
This is technically not the company's first presence in Boston. Earlier this year, boxes of Levain's cookies were introduced to the freezer section at Whole Foods nationwide, including select stores in the Boston area.
Follow Levain Bakery on Instagram at @levainbakery for updated information on its opening in Back Bay.
Stay up to date on food news
Sign up for The Dish and get the latest food and restaurant news in your inbox.