In a sentence: Melbourne's most iconic French restaurant at home, est. 1986
The damage: entrees $ 14 to $ 35, mains $ 35 to $ 59
Top tip: bisque-soaked lobster rolls to go every Sunday until sold out
#EatCuriously: try andouillette parisienne, sausage made from pork gut
Quench your thirst: cocktails, champagne and local and French wines available
If you like this: Also try Philippe's A La Maison's offer, download from CBD
"Turn it on, I'll splurge," I thought to myself last Friday as I decided what to order for dinner.
It felt like a particularly tough week in Melbourne – soaring case numbers, the shock of summer time and a general defeat. So I decided to do something I knew would make me feel better: eat and eat well.
My usual comfort foods with spicy egg noodles and cheesy pasta had already been in high rotation, so I decided to spray out on France-Soir with a rule: do not hold back. I ordered 10 dishes between two and the food came to a little over $ 100 per person. Main, which in hindsight is very reasonable considering that there are restaurants that sell two-person home tastings with fewer dishes that you also have to finish-for around the same price.
I ordered the morning and arranged pickup of hot food at. You can also order from the cold menu and follow the instructions to replicate the experience at home. Friday night I pulled up in a parking lot right in front, scanned the QR code and kept my order within five minutes.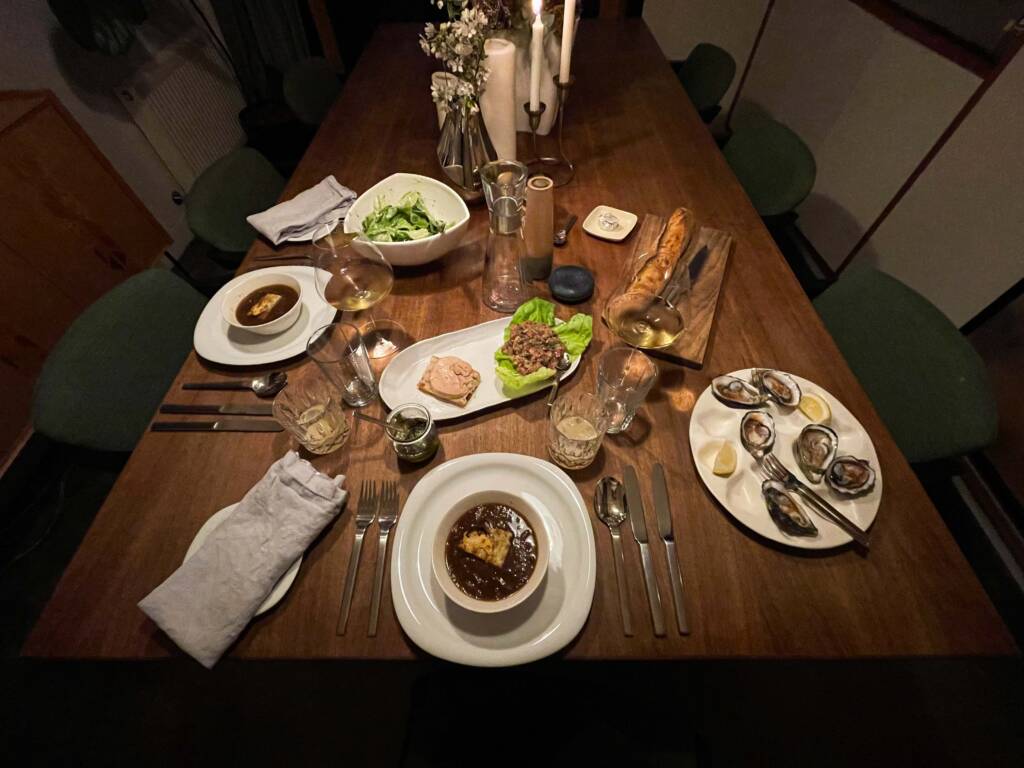 Even with tables and chairs pushed to the side of the empty restaurant, I still felt the urge to sit at one of the white tablecloths or at least up in the bar where proprietor Jean-Paul Prunetti sat with his phone. As I turned to leave, the handsome young servant came around to open the door on the way out. Even in the lockdown, it is still so significant France-Soir.
The French fare travels impeccably, thanks in large part to the glass jars and containers in which most of the food is packed. For each vessel you return, you will receive one dollar in cash. There was already wine at home, but I ordered pastis for put me in the mood (set the mood). That said, there are bottles with prices on if you want to pick something ad-hoc when you are there. Alternatively, you can pre-order your meal, whether it's a Mac Forbes Yarra Valley Chardonnay in 2020 for $ 30 or a premium cru bottle from Burgundy for $ 300 plus.
We divided our food into four dishes. To begin with, a whole baguette and 25 grams of Le Conquerant salted French butter came to $ 7.50 and would have ruined the dinner if we had eaten it all. It would have been rude not to also start with oysters ($ 3 each) that were shot to order with lemon slices and a small container of raspberry vinegar.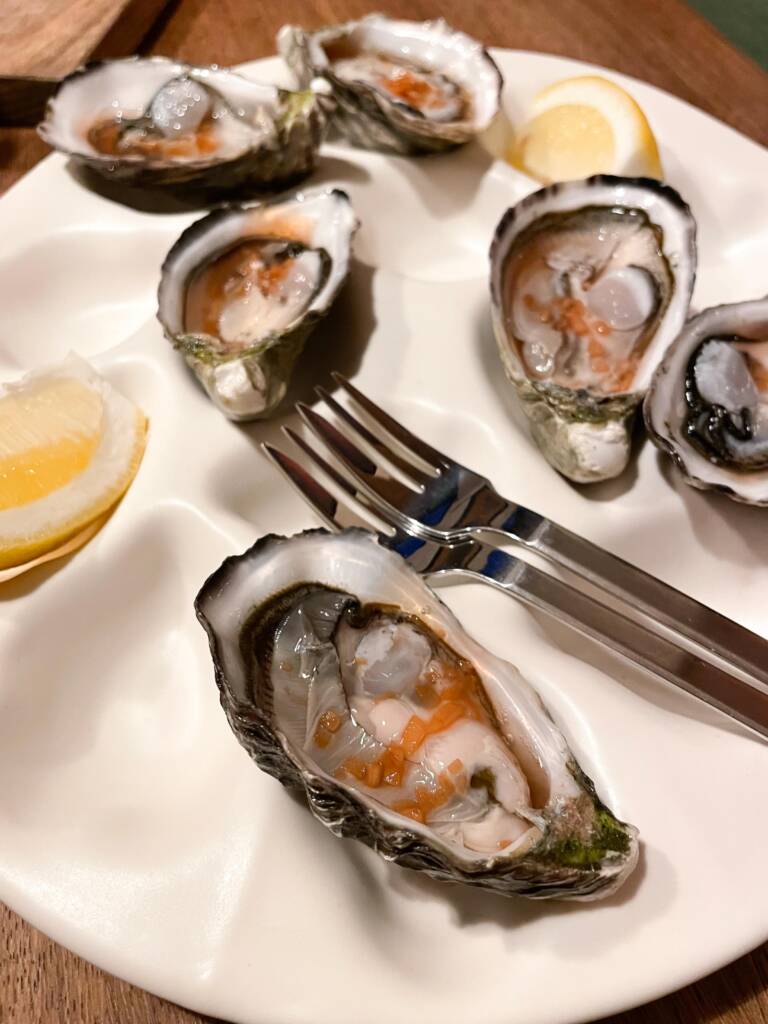 Then a single serving of soup à l oignon was plentiful for two ($ 15.50). After sitting for half an hour, it was a little on the fat side, but it was not something a microwave could not fix (and did not ruin). The snails also came in a jar, peeled and soaked in warm, herby oil filled with garlic ($ 19). They were brilliant on the baguette, though I would have preferred them still in the shells to recreate the theater at home.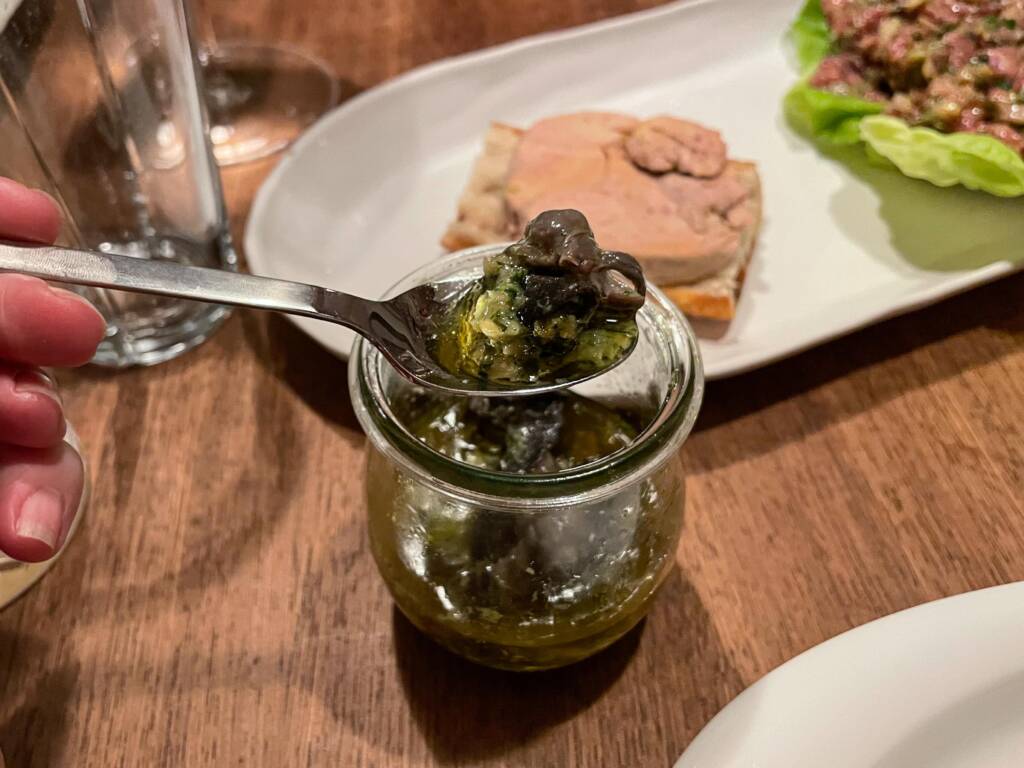 When I said I did not hold back, I meant it. Our third course included France-Soir's famous steak tartare ($ 35 for a starter size with salad and fries) and a plate of foie gras ($ 35). By this time we were full, but not even close to being finished.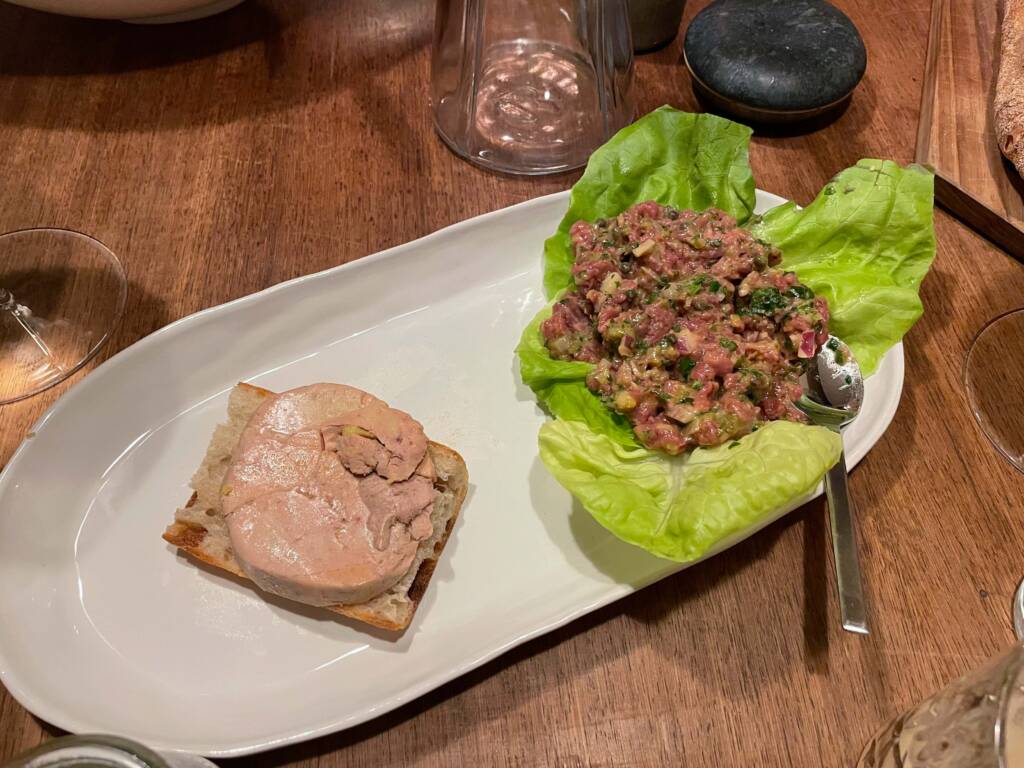 Our main course consisted of a 280 gram filet de bœuf ($ 41), which we left in the oven at 100 ° C to keep warm along with french fries from the steak tartare and andouillette parisienne ($ 23), Paris' stinky sausage made from pork gut. The oven trick worked, and the steak was still perfectly cooked – pink in the middle and even richer soaked in bordelaise sauce, made with shallots, red wine and chunks of bone marrow (again, great on the baguette). We made a weak attempt to balance all that meat with a butter salad.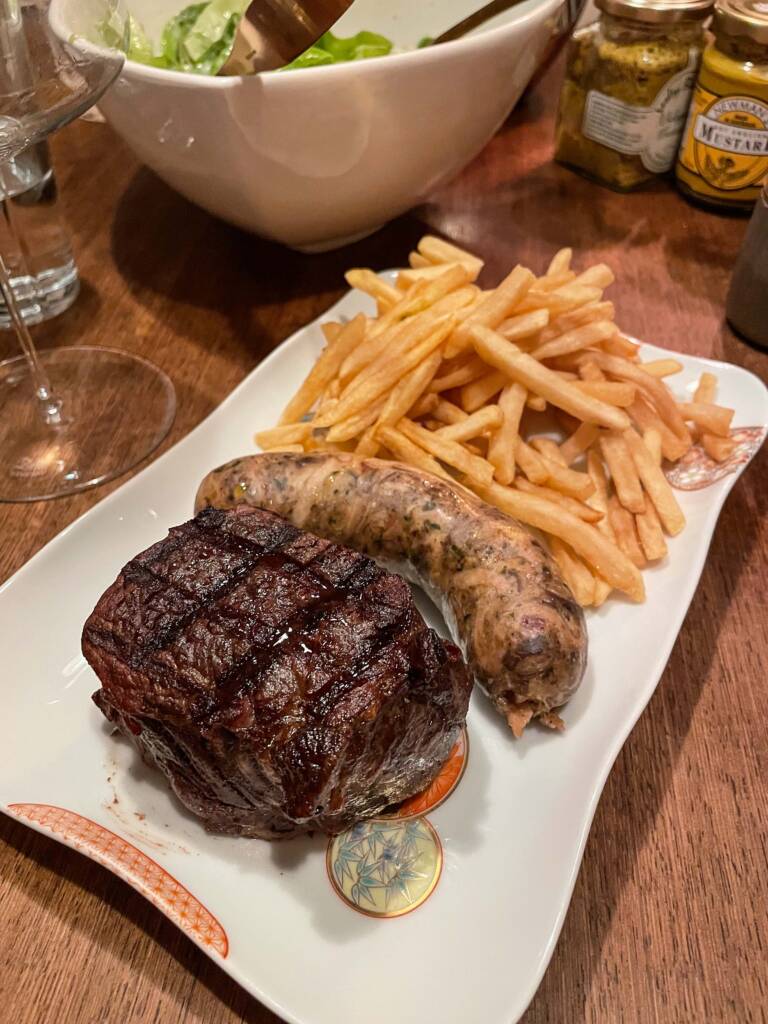 Thank goodness I only ordered a chocolate mousse for dessert ($ 12.50).
France evening
11-13 Toorak Road, South Yarra
03 9866 8569
Open for takeaway Thursday through Saturday from 4pm to 8.30pm.
Delivery (cold food) Friday and Saturday between kl. 10 and 13 (must be ordered before dinner the day before, minimum consumption $ 80 and delivery radius is up to 50 km from the store in some directions and goes as far as Preston, Mentone, Vermont and Glen Waverley.