When 100-year-old Geoff Pullman and his wife Margaret first moved to South Melbourne more than 30 years ago, the suburb was in the midst of a resurgence.
"The area was going up very fast," he says. "Albert Park Lake has always been a very big attraction, and our own local park at St Vincent is also very good."
Pullmans bought a double-fronted terrace at 29 Ferrars Place in the "dress circle" area of ​​South Melbourne in 1986 for about $ 180,000 to $ 190,000, he says.
He is now selling the three-bedroom house, which was built with a request of $ 1.95 million to $ 2.1 million. The home is located on approximately 190 square meters of land and is scheduled to go to an online auction on October 17.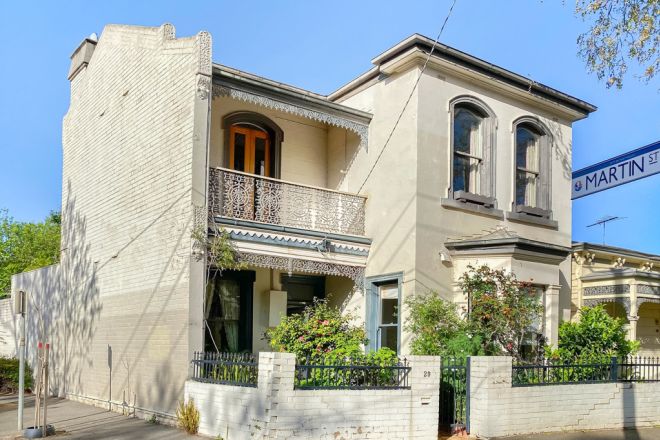 29 Ferrars Place, South Melbourne VIC 3205
Sir. Pullman says he lived most of his life in the country – first in Daylesford and then near the Lakes Entrance, where he and Margaret moved after they married in 1943 – in the middle of World War II.
"Many said they should not get married in the middle of the war," Pullman says. "But Margaret said 'I take the risk'."
When their two daughters moved to the city and started their own families, the couple followed them and bought the house in south Melbourne to watch the grandchildren grow up, Mr Pullman says.
He says by that time the school was starting to get better, there were new public transport links to the city, including the light rail, and people found a new appreciation of the South Melbourne Market.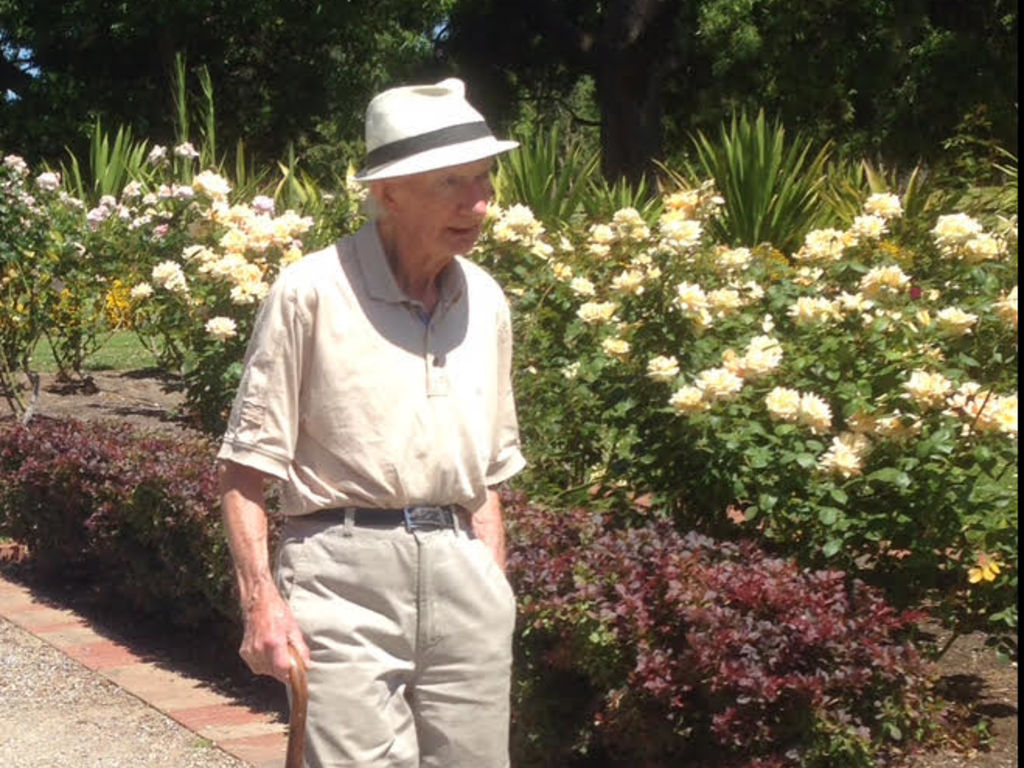 Margaret died a few years ago and Mr Pullman has now moved to a nursing home, but he says they enjoyed their stay at Ferrars Place immensely, not only for convenience, but because it reminded him of living in the country.
"We had a lovely balcony and lovely trees – you were surrounded by trees in the middle of Melbourne, which is very rare."
The property has been of great interest since it was listed three weeks ago, says listing agent and Belle Property Albert Park director David Wood.
"We've had a lot of inspections," Wood says. "It appeals to people who want a long-term project."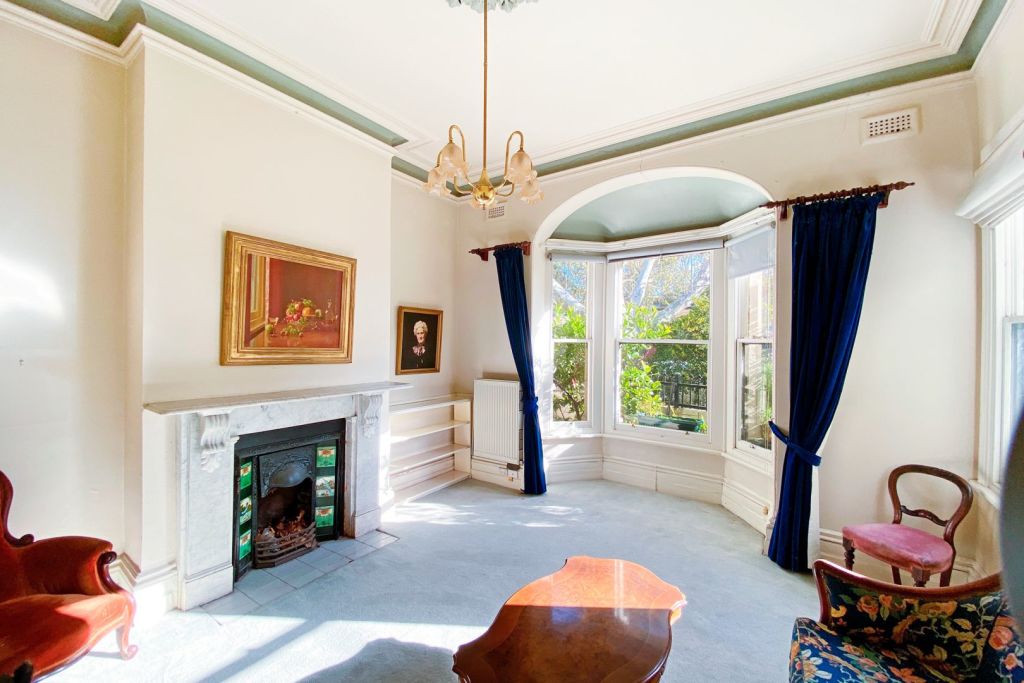 He says that even though the home needs some extensive renovations, the final buyer could "unlock the potential" of the property – given its dual facade and cultural heritage.
"There is a beautiful vestibule with a marble fireplace and bay window," says Mr. Wood.
He says the location is also appealing, with three public transport lines to the city and the new Anzac Station connection to the metro tunnel on St Kilda Road, due to be completed in 2025.