"The experience of our members shows that decision-making failed to protect them and ultimately led to the prevention of more than ten police officers. Six of these members required hospitalization. Said the report.
Loading
Other recommendations in the report included increased training, use of separate radio channels for different operating zones, and a review of public order tactics.
The September 18 protest march was originally planned for the city center, but after Victoria Police moved to close public transportation in and out of the CBD, the demonstration moved to the streets of Richmond and Kews.
About 700 protesters made their way to Barkers Road, where some threw projectiles and assaulted officers before whizzing through the police line and trampling members as tensions rose.
A thin line of police tried to use capsicum spray and batons to keep the violence at bay before being overrun in wild scenes captured on cell phone footage.
About 2,000 police had been deployed as part of the daily operation, but only a small number were present on Barkers Road in Kew when the protest turned violent. The rest, including special units with shields, riots and non-lethal weapons, remained in the CBD and Richmond.
About 235 protesters were arrested.
The report went on to say that junior members spent on the day had little or no education in public order.
Some more senior members were also not properly trained or experienced, resulting in inconsistent message to the front line, poor choice and adoption of tactics, and "chaos as the demonstration unfolded," it said.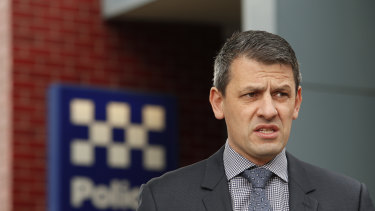 Police union secretary Wayne Gatt said that although there was no suggestion Victoria Police deliberately intended to harm members, he said it would be a contempt for the union not to raise members' concerns.
"Our members did not make any suggestion that anyone deliberately or intentionally went to work that day to see anyone get hurt, and the blame for these injuries actually lies at the feet of the protesters who caused them," Gatt said.
"But it would be a referral of us as the association representing so many members who expressed themselves so honestly, not to give the honest feedback … so that positive changes can take place."
The report follows a growing frustration among members of parliament about the handling of protests against lockdown.
Last month, Aging reported that the slammed September 18 broadcast had caused severe friction between the police union and the Victoria Police Command, according to police officers who are not allowed to speak in public.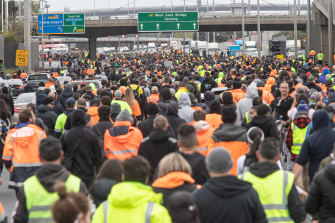 Just days later, anti-vaccination and anti-government protesters marched on West Gate Bridge in a CBD rally in which three officers were injured and police cars were also damaged.
Similar scenes confronted police at a rally for the Shrine of Remembrance on September 22nd. More than 200 people were arrested and two police officers wounded with non-lethal weapons, including foam bullets, pepper bullets and tear gas used.
Protest organizers have promised to continue marching with yet another rally scheduled for this weekend and major demonstration scheduled for late next month.
Former Victoria Police Chief Commissioner Kel Glare said footage from recent protests had at times shown a lack of command and control, believing the decision to close public transport on September 18 backfired.
"In hindsight, that was a mistake," he said.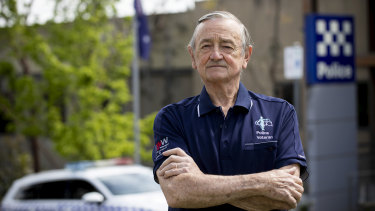 Sir. Glare, who himself worked on the front lines during the protests during the Vietnam War in the 1970s, said covering protests was "never comfortable". But as the restrictions on COVID-19 are still in place, he warned that the state could expect to see an increasing level of civil obedience.
"I think members have also become frustrated that they are being used in this role, a role they see as political, and when politics disrupts police operations, there is a problem," Glare said.
Loading
"I do not like the draconian restrictions, but given the law that exists, the police are not given the opportunity to decide which laws they want and will not enforce."
A spokeswoman for Victoria Police said they were aware of the report and are currently conducting their own internal investigation.
Victoria Police regularly review its operational response to all protests in accordance with the standard procedure. It would be too early to comment before knowing the outcome of the review, "they said.
The Morning Edition newsletter is our guide to today's most important and interesting stories, analyzes and insights. sign up here.