I came to Australia from Taiwan in 1998 when I was almost ten. I spent a month in Melbourne with relatives who took me to the local elementary school in Glen Waverley. I did not speak English, but I remember feeling very comfortable in class because I could travel at my own pace.
In Taiwan, the educational experience was very prescriptive and there was always pressure. I was a high-achieving student, but I never think I was excited about going to school. I got a sense of satisfaction from completing assignments and lessons, but I did not love school while in Australia I was excited about going to school.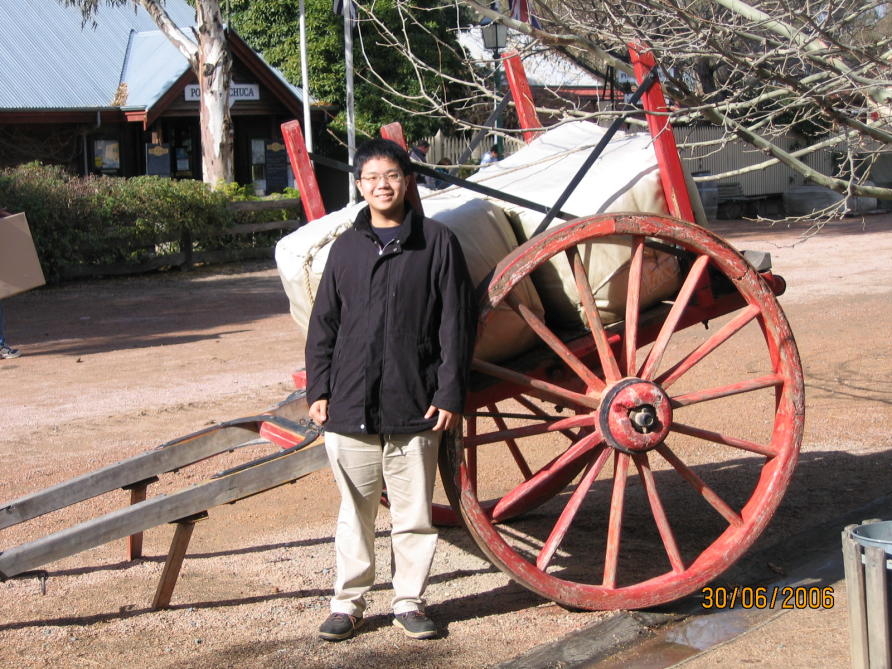 When I returned to Taiwan, I spent a year nighting my parents to let me come back to Melbourne. They thought it was something I needed to get out of my system. They thought I was worn out within a few months. I have always been a child who longed for independence. In Taiwan, the mindset of living a stable life close to your family – it is a conservative and risk-taking society – trying something else was a big deal.
I am an only child, and it never sat comfortably with my parents that we were in different countries. Mom did not work because she thought spending time with her child was an investment in my development. When we were separated, it was taken from her. A year after I moved to Melbourne and had made it clear that I did not want to return to Taiwan, my parents migrated there.
At first, it was challenging to learn topics through English. I remember doing a spelling test on 'space' and I had to learn to spell four words. I did not know what 'Venus' or a 'comet' was, but I memorized the letter sequence and got 100 percent. It made me feel very empowered and I soon caught up with other students.
The first years in Australia helped me see how language works. When I went to high school, Japanese and French were compulsory, and I found it easy to understand them because I could see how language patterns worked.
I studied art and commerce at the University of Melbourne and volunteered as a supervisor for VCE Summer School on campus. The day before it started, I was invited to be in charge of welfare for the program instead, and I was amazed at the circumstances of some of the VCE students. I realized that some students do not start on the same starting line because of disadvantage and I would do something about it.
In teaching, you make human connections and can see the impact of what you do. Helping someone feel inspired for something new gives me a huge sense of accomplishment. It makes me want to get to work every day.
At a language teacher conference, I came across my French teacher from Haileybury and shortly after the principal of Haileybury invited me for a talk. He was looking for a new language director and was willing to give that opportunity to a 26-year-old. I started by leading about 35 people – many of whom had taught me – and they were proud to show their current students where language could lead you.
After three years, I took the hollow year I had never had. I bought a ticket to London and visited countries including Iran, Azerbaijan, Finland, Estonia and Mauritius. My travels ended in Taiwan, where I became the CEO of Teach for Taiwan – a program based on the 60 network partners of Teach For All Global Networks. It was time to connect with the part of my identity that had been set aside for 20 years. I spent two years traveling to rural and remote parts of Taiwan and also met my wife.
I became the principal of Abbotsford Primary which is one of two Sino-English bilingual schools in Victoria. In my opinion, bilingual schools are the most effective way to promote the understanding of culture and language in the Australian context.
For Chinese society, there is concern, than when you lose the language, you can lose that sense of Chinese identity. Many Chinese parents come to Australia so that their children can get a good education, but then their child feels Australian and there are problems with communication and value conflicts. I managed to navigate two worlds and I want this school to be a path for those with Chinese heritage to preserve the language and culture and for them without creating a love of language learning.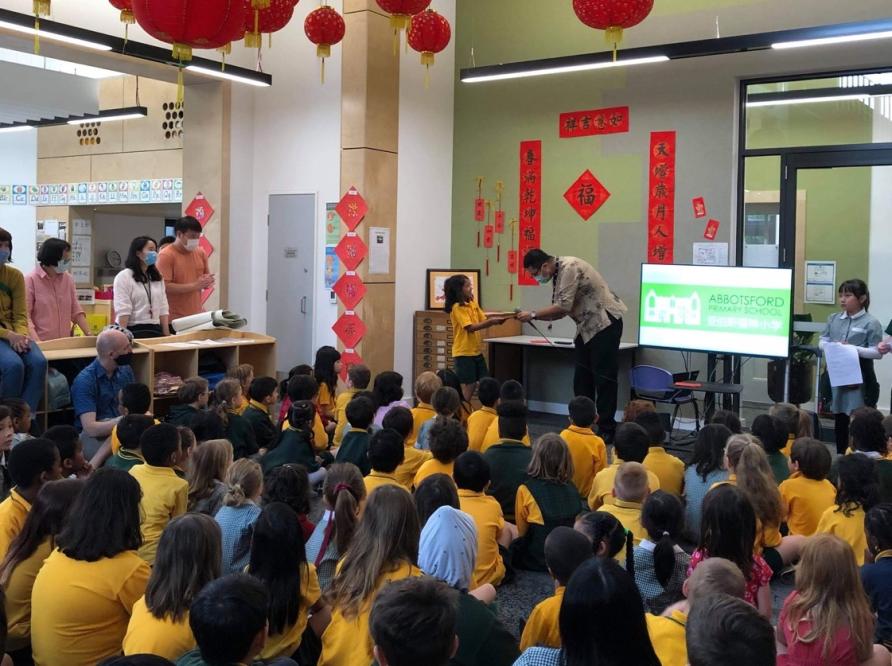 We are looking for opportunities in the schoolyard, not just in the classroom, to promote bilingual education – just like PA messages in Mandarin. The bilingual spirit moves through everything we do. About 65 percent of our children speak 15 to 20 different languages ​​at home, so their commitment to Chinese and English as second and third languages ​​is very powerful.
It is challenging to work in another language but when children try it, keep an open mind and do not be afraid to make mistakes while learning, it is beautiful to see.
– As told to Sarah Marinos
40 Under 40 Most Influential Asian Australians in 2021 is an initiative from the Asia-Australia Summit held on 7 September 2021.
Banner: Getty Images