London: More than 130 countries have agreed on a preliminary agreement that would make radical changes to the size of large multinationals and deter them from storing profits in sea areas where they pay little or no tax.
Under the agreement, announced early Saturday AEDT, countries would adopt a global minimum tax of 15 percent on the largest, internationally active companies, and reap an estimated $ 150 billion ($ 205 billion) for treasuries once implemented.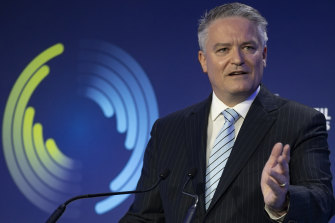 The agreement was announced by the Paris-based Organization for Cooperation and Economic Development, which hosted the talks that led to it.
"Today's agreement will make our international tax systems fairer and work better," OECD Secretary-General Mathias Cormann said in a statement.
"This is a great victory for effective and balanced multilateralism."
US President Joe Biden has been one of the driving forces behind the deal as governments around the world seek to increase revenue following the COVID-19 pandemic.
"Today's agreement represents once in a generation the achievement of economic diplomacy," US Treasury Secretary Janet Yellen said in a statement. She said it would end a "race to the bottom" where countries outbid each other with lower tax rates.
The agreement faces several obstacles before it can enter into force. U.S. approval of associated tax laws proposed by Biden will be key, especially as the United States is home to many of the largest multinationals. A rejection from Congress would create uncertainty about the entire project.
The agreement is an attempt to address the ways in which globalization and digitalisation have changed the world economy. In addition to the minimum tax, it would allow countries to tax part of the earnings of companies whose activities, e.g. Online retail or web advertising, does not involve physical presence.