Sydney City Council has cleared the way for $ 726 million project that will occupy nearly half an urban block in Sydney city center.
The development at 338 Pitt Street, designed by an FJMT-led team, will include two interconnected 80-story FJMT towers in the center, along with six podium buildings that can accommodate retail and hotel uses designed by four different architectural practices.
Councilors voted unanimously on 25 March that the final decision approving the project should be delegated to the Council's CEO, which actually gave the green light.
In the explanatory memorandum to the decision, councilors noted that the project was in line with the city's strategic planning as a mix of high quality.
"The sleek tower design, materiality and location contribute to the skyline and relate positively to the surrounding context," the agreed motion states. "There is sufficient separation to maintain a good standard of amenities for adjoining properties and the public area. Fine-grained, varied stage design and through website links will improve the quality and convenience of the public area. "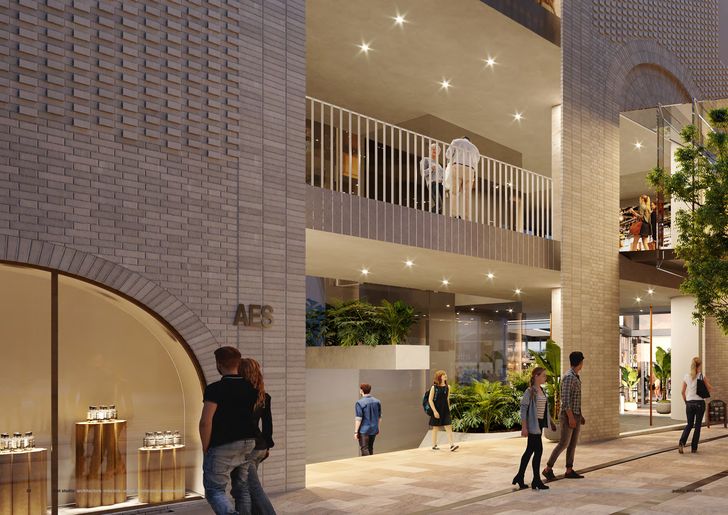 Around the towers, the podium building is designed by a number of different companies. Trias will design the 249 Castlereagh Street building, Polly Harbison Design will design the 241 Castlereagh Street building, Aileen Sage Architects will design the Pitt Street Hotel, and Jerde will create the retail space. US-based Martha Schwartz Partners and FJMT Landscape will be in charge of the public domain.
In total, the buildings would accommodate 592 apartments, 158 hotel rooms and associated facilities, retail leases and new through links and a space.
According to the council, the application is "generally in line" with a concept approval issued by the Central Sydney Planning Committee in February 2018. The FJMT-led team had won a design competition for the project that year.
The city of Sydney published the application publicly for 28 days in July and August 2020 and received eight submissions from public and statutory bodies – none of which objected to the proposal.