Tucked away in the City of Vancouver archives is a sharp image of a lonely house overlooking the newly completed Granville Street Bridge and a wooded Granville Island.
Taken in 1890, the picture shows the first rendering of the Granville Street Bridge, completed in 1889 and behind it, the Kitsilano buck bridge was completed in 1886. If the camera remained in the same place and took another photo 40 years later, it would have seen the completion of Burrard Street Bridge in 1930.
The Granville Street Bridge pictured would undergo some serious upgrades 20 years later, but it would take another 45 years from when it became the bridge we all recognize today.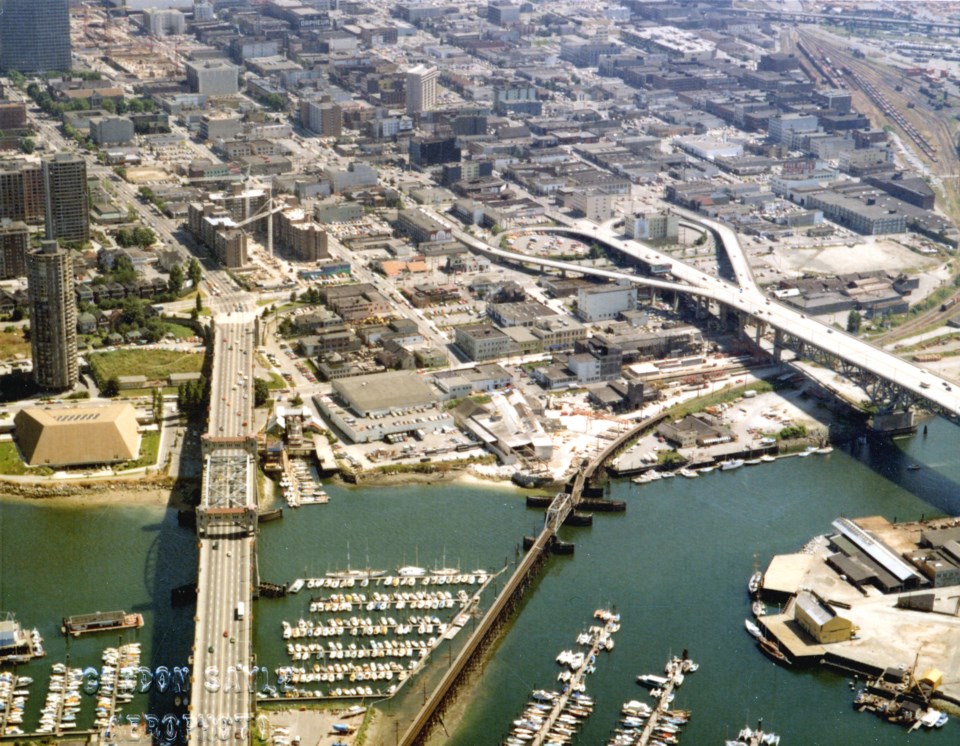 The Kitsilano buck bridge, on the other hand, survived its usefulness as a downtown tramway connector in the early 1980s and was removed. Other stock footage shows all three bridges, the Burrard, Granville and Kitsilano bucks, all running together.
As pointed out by Changing Vancouver, a historical blog documenting Vancouver's changes over the years, the original road-to-road for the railroad can still be seen today. The curved line of buildings around Harbor Cove and Mariner Point follows the railroad line laid by the Canadian Pacific Railway nearly 100 years before.