More Victorians who do not own a home will have access to a state equity scheme to make it easier for them to get on the property ladder.
The extended shared equity scheme within the Victorian Homebuyer Fund means that eligible participants will only require a 5 percent deposit, with the state giving 25 percent of the purchase price in exchange for a similar share of the property.
Homeowners will be able to buy the state's share at market value over time, if they choose, with the funds to be reinvested in the scheme.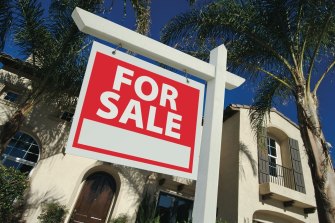 Homebuyers cannot access the scheme if they buy a property in excess of $ 950,000 in Melbourne or Geelong in the metropolitan area, or a property over $ 600,000 in the rest of the Victoria region.
Treasurer Tim Pallas said buying a first home was a source of "desperation" for some people, but they would help those who might not otherwise be able to get on the property ladder.
"This project represents the values ​​of opportunity and a fair walk for the Victorians who to some extent have felt left behind in terms of the real estate market," he said.
"A situation is being created that we must be an active participant in this process.
"This will not be a process where we simply provide equity regardless of capacity, you need to demonstrate that you can put together a deposit.
"We want financial partners and banks that will assess your creditworthiness and your ability to meet payments."
About $ 500 million has been pledged by the state government to the Victorian Homebuyer Fund to help more than 3,000 Victorians become homeowners.
Aboriginal and Torres Strait Islander home buyers can access the 3.5 percent deposit scheme with a state contribution of up to 35 percent.