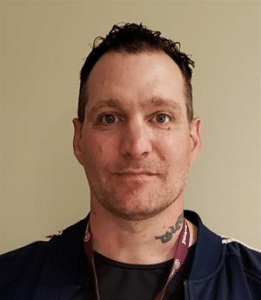 Vancouver-Vancouver Police are asking the public for help in finding a 45-year-old man who yesterday could not return to his halfway house and is now wanted throughout Canada.
Craig Ferguson did not report back to his halfway house in Vancouver by his curfew on October 6th. He has a history of committing serious, dangerous offenses.
Ferguson is white, about six feet tall and 187 pounds. He has black short hair and brown eyes, and was last seen wearing a blue / gray coat, black trousers and gray shoes. He has gothic letters tattooed on the left side of his neck, "love" on his left hand and "hate" on the fingers of his right hand.
Anyone who sees Craig Ferguson, or knows of his whereabouts, is asked to call 9-1-1 right away.