The first glimpse of what the 1,000-bed quarantine facility at Wellcamp Airport outside Toowoomba will look like has been revealed.
Two months after construction began, the Queensland government says the plant is set to have 500 beds in operation by the end of December.
Deputy Prime Minister Steven Miles visited the site Friday morning to witness the first concrete slope.
"The cabins will be craneed in the next few weeks and things will continue to move very fast here at the site," he said.
Miles said the plant is expected to be completed by the end of March next year.
At this time, the cabins will be used by domestic travelers returning from COVID hotspots.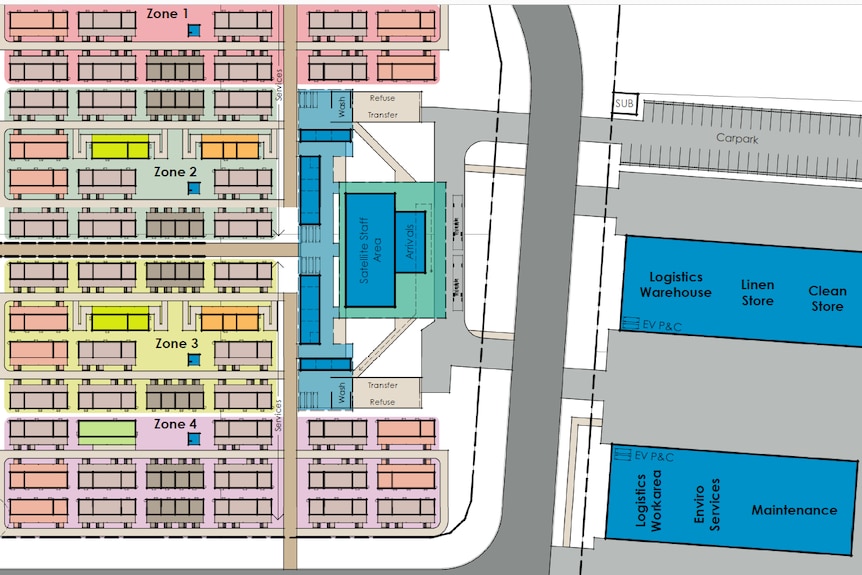 The Wagner Corporation's plans, released by the state government, show cabins divided into different zones with space for singles, double rooms, family rooms and accessibility options.
The plans also show important details, e.g. Where the rooms, the medical treatment center and the kitchen are to be located.
Security and police offices will also be housed on site.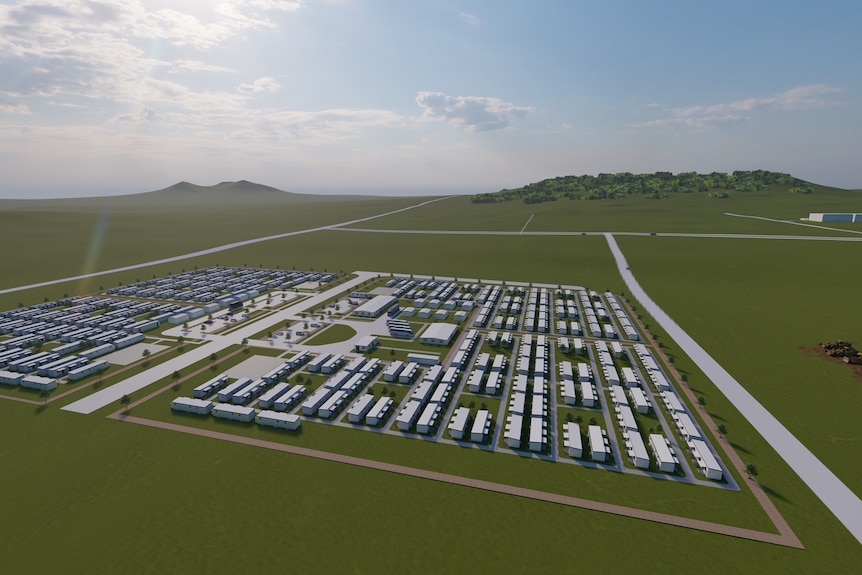 "We have worked closely with local businesses, not only on how they can contribute to the construction, but also how they can benefit from the ongoing operation of the accommodation facility," Miles said.
Wagner Corporation chairman John Wagner said he was pleased with the project's progress.
"Everything is going very well," he said.
"We are far ahead and laying underground surfaces. The building is coming nicely."
Home quarantine 'does not affect need'
When home quarantine was tested for a select number of returning Queenslanders next week, Mr Miles defended the need for the state's second quarantine facility.
"You will have heard the very strict criteria of who qualifies [for home quarantine], so there will continue to be people from hotspots who may need to move into safer accommodation, "he said.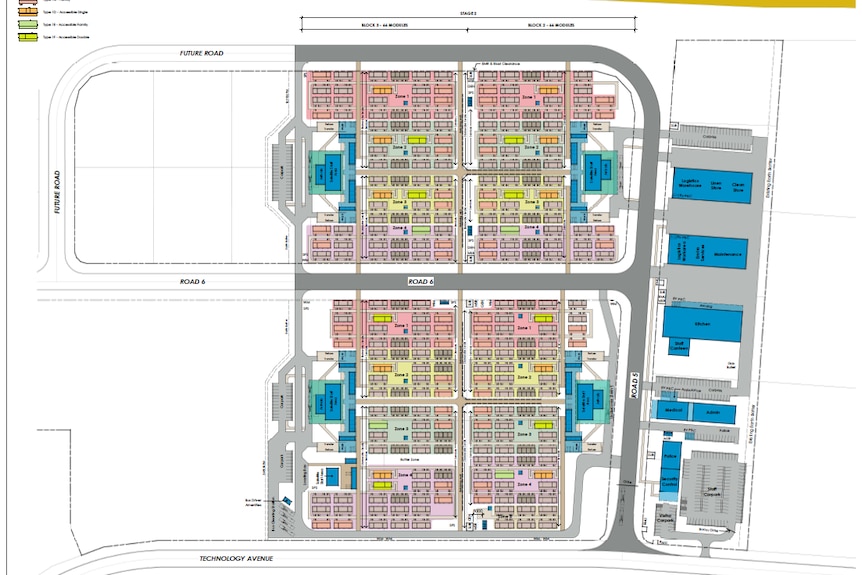 "And people coming from other parts of the world where COVID continues to be rampant, where there may be new strains where they might not have had access to vaccination.
The state government said it was in discussions with the Commonwealth about allowing passenger planes to land at Wellcamp Airport, outside Toowoomba.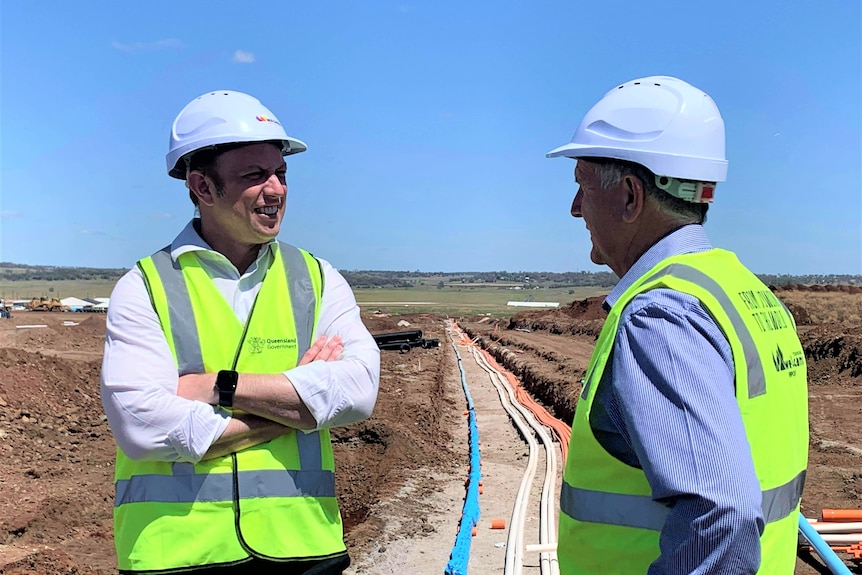 It will initially lease the land from Wagners for 12 months.
"We [then] have the option to keep it for another 12 months. And then I understand that Wagners has plans for how they can possibly use the plant on an ongoing basis, "said Miles.
"We hope to see an entertainment area here that could use the residence.
"So there are many really valuable uses for this facility."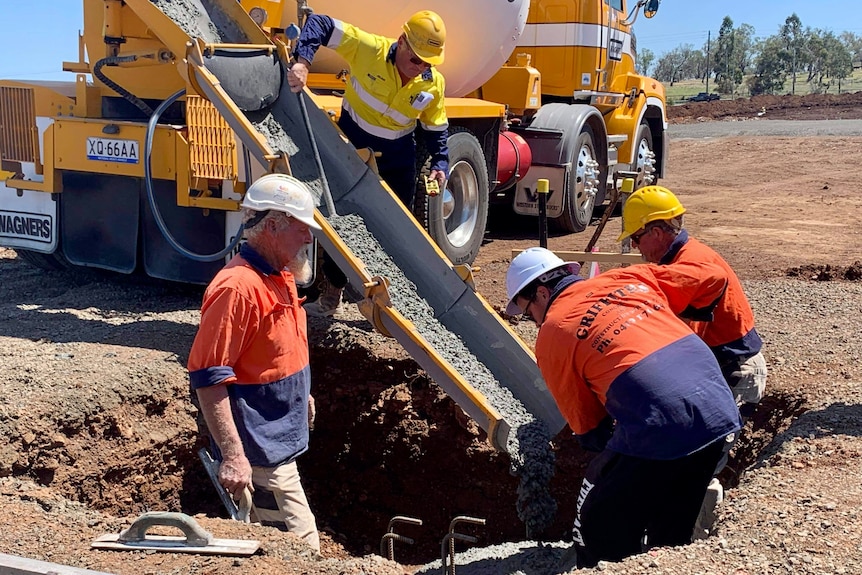 Another 1,000-bed quarantine is being built in Queensland by the Commonwealth government on a 30-hectare army barracks site in the Pinkenba industrial area, near Brisbane Airport.
It is expected to have 500 beds available from March next year.
.