A woman is dead and part of the main road between Melbourne and Adelaide is closed after a collision at Horsham this afternoon.
Emergency services were called to the Stawell Road section of the Western Highway near Williams Road at 2:41 p.m.
A police spokesman said that while the exact circumstances of the collision were to be determined, investigators had been told that a cement truck was driving into the rear of an SUV, which in turn collided with a utility company.
A woman in the SUV, who has not yet been formally identified, died on the spot.
Three other female passengers in the car were taken to hospital with serious injuries.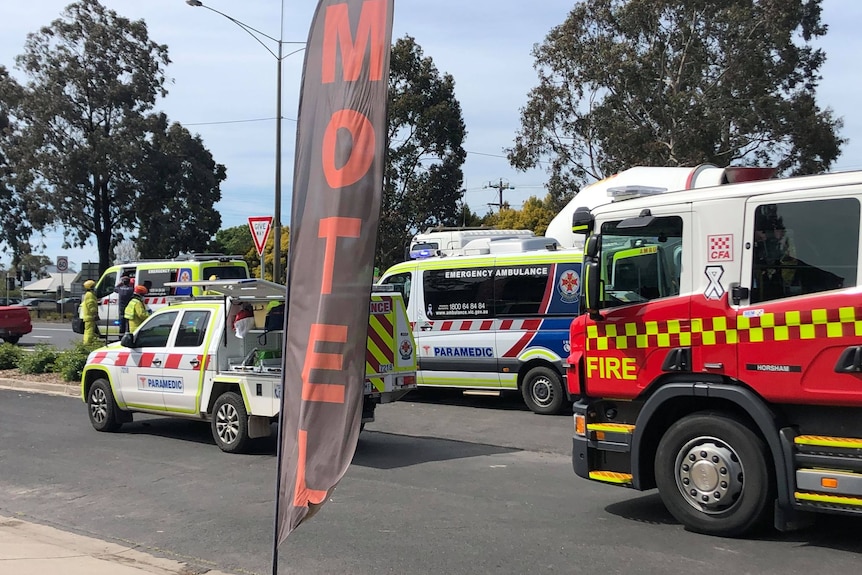 The female driver and only occupant of the tool were also driven to the hospital with minor injuries.
The driver and the only occupant of the truck, a 52-year-old man in Horsham, are assisting police.
The westbound section of the highway is expected to be closed for some time.
Victoria Police advise motorists to consider using Williams Road and Horsham-Lubeck Road.
Investigators are appealing for anyone who has witnessed the collision or dash cam footage to come forward, contact Crime Stoppers on 1800 333 000 or submit a report online at www.crimestoppersvic.com.au.
.