The "Voice Over Bitcoin Protocol" communications app Bitcoin Phone has come first in the fourth Bitcoin SV Hackathon at the CoinGeek New York event. Selected by a panel of four judges and an audience vote, its developers will receive US $ 50,000 in BSV to further develop the technology.
The other two finalists, the loyalty point app TKS Pnt and the streaming video platform CATN8, will also receive a share of $ 30,000 and $ 20,000 respectively in the prize pool. BSV Hackathon is presented by the Bitcoin Association and backed by main sponsor Ayre Ventures.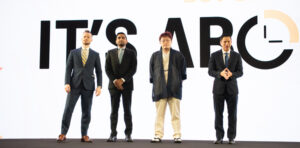 Representatives from the three projects presented their product ideas to a panel of judges and a worldwide audience on the first day of the CoinGeek New York event on Tuesday. Both personal and virtual attendees had a chance to vote for their favorite via the Omniscape Conference app.
The judging panel included Bitcoin creator Dr. Craig S. Wright, nChain CTO Steve Shadders, CEO of Private Equity at Ayre Ventures Paul Rajchgod and author and TV personality Donny Deutsch.
The panel was revealed 50/50 with Shadders and Rajchgod choosing TKSPnt, and Deutsch and Wright preferred Bitcoin Phone. This meant that the winner was ultimately determined by audience voting, with polls tipping the balance in favor of Bitcoin Phone.
The judges also admitted that the choice was difficult, as Dr. Wright added that second and third place were a draw in his opinion.
Each BSV Hackathon has a theme, and this time the participants were instructed to "take advantage of the P2P features of BSV." They were also encouraged to build products that utilized P2P features, not only for making payments, but also for other types of computer programs.
BSV Hackathon has been a key feature of previous CoinGeek events, and among the previous finalists and winners are some of Bitcoin's most well-known and most successful projects. The first two events were more "traditional" hackathons that took place over a few days, but travel constraints over the past two years have seen it evolve into a longer, six-week event that allows collaboration between virtual teams in different countries.
This format has significantly increased the participation rate. The fourth Hackathon ran from July-August 2021 and involved a total of 623 participants, including 552 solo developers and 71 developers participating in teams. Shadders said during the final lanes that he actually prefers the event in longer format, as attendees are given a greater chance to refine and improve their ideas before presenting them.
About the winners
Bitcoin Phone promises to do for Bitcoin what VOIP pioneers like Skype did for the Internet Protocol. It uses some of BSV's much talked about but less commonly used features such as nSequence, nLockTime and bloom filters to send voice data packets via BSV addresses rather than IP addresses. Only the last transaction is sent to (and stored on) blockchain – BSV may have unlimited capacity, but it is not necessary to clutter it with unnecessary data.
The Bitcoin Phone relay will ultimately be usable via any interface that connects to it, not just the one developer plans to produce itself. Canadian developer Joe Thomas said it is another potential data service that BSV transaction processors (miners) can provide. He plans to target the markets for online counseling, tutoring and language learning.
TKS Pnt comes from the Japanese developer Meta Taro, who presented the idea as a solution to the large collections of store loyalty cards that grease wallets in his home country. Using BSV's tokenization capabilities, it allows companies to create, issue and manage their loyalty points, while consumers can instead keep this pile of cards as a biometrically recognized digital wallet.
CATN8 developer Marcel Gruber unveiled the new idea of ​​a video streaming platform that allowed viewers to "pay as they go" while watching streaming content. When they hit play, the service starts a stream of micropayments to the creator. Like Bitcoin Phone, it can be used for online training as well as video chat rooms and quizzes.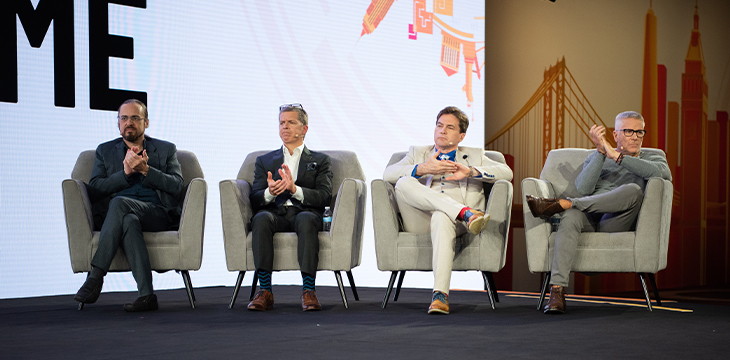 The judges asked a number of challenging questions over the last few pitches, ranging from what could be done to deal with copyright and prohibited content rules, to the marketability of project names and how they would address specific technical issues. Everyone said the finalists presented compelling ideas that needed further development, and reiterated calls for other potential developers to look at BSV's more advanced data features to work into their ideas.
Watch CoinGeek New York 2021 Day 1 livestream here:
Watch livestream from CoinGeek New York 2021 Day 2 here:
Watch CoinGeek New York 2021 Day 3 livestream here:
New to Bitcoin? Check out CoinGeek's Bitcoin for beginners section, the ultimate resource guide for learning more about Bitcoin – as originally envisioned by Satoshi Nakamoto – and blockchain.