Sydney's inner west recorded a new record for house prices on Saturday, the last full day of virtual auctions ahead of the end of the city's lockdown.
A four-bedroom house set a new height for Croydon as it sold for more than $ 5.3 million after a two-person race for the keys.
The Queen Anne-style home, built around 1913, was one of 572 properties scheduled to go under the virtual hammer in Sydney on Saturday, ahead of the return of public auctions and open home inspections from Monday.
The 911-square-foot block at 20 Dickinson Avenue, Croydon, drew seven registered bidders, but only two got a word in after bids opened for $ 4 million and quickly climbed to $ 100,000 and $ 50,000 jumps to $ 4.85 million before slowing down. for minor increases and sold for $ 5,301,000.
The property had been guided to $ 4 million to $ 4.2 million.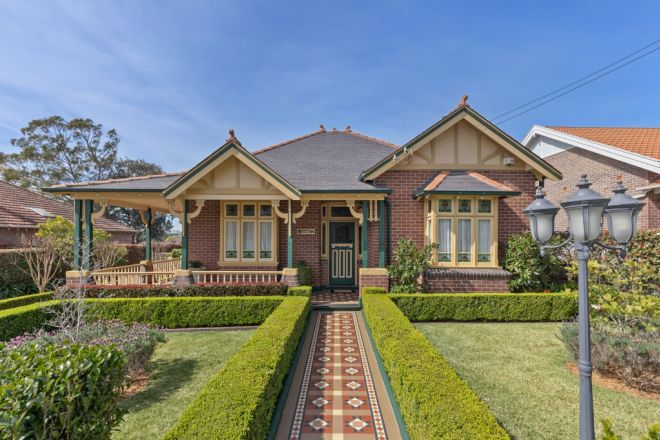 20 Dickinson Avenue, Croydon NSW 2132
The home was sold to downsizers from the north coast, through James Montano orf Raine & Horne Leichhardt. Although the result fell to the $ 5.5 million reserve price, which was set higher to give sellers a buffer, they were chuffed with the result, he said.
The property was last sold for $ 1,416,000 in 2009 and has since been renovated.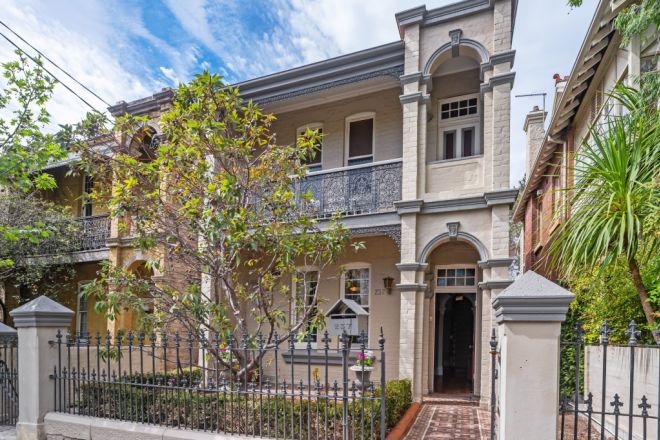 237 Trafalgar Street, Annandale NSW 2038
In Annandale, another historic home — a four-bedroom house built around 1906 — was sold for $ 6,010,000, with six bidders pushing the price more than $ 1 million above the $ 5 million price guide.
In the market for the first time since 1974, the 480-square-meter block on Trafalgar Street 237 aroused strong interest from both local and foreign families.
Bids opened for $ 4 million and climbed $ 100,000 and $ 200,000 jumps to $ 5.7 million before slowing to smaller steps. The home was sold through Robert Clarke of Belle Property Annandale.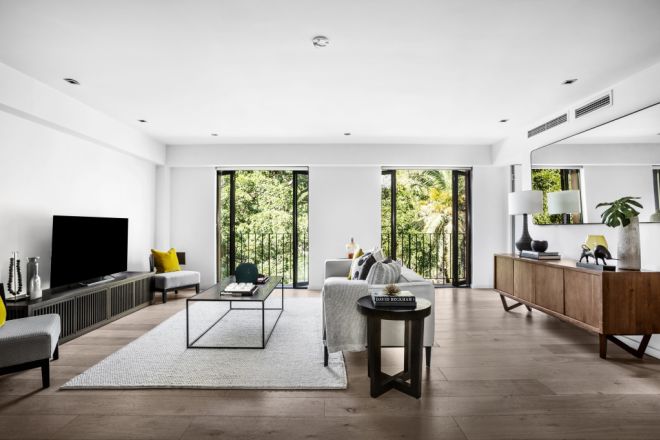 318/50 Macleay Street, Potts Point NSW 2011
In Potts Point, Alexander Smith of Ray White Woollahra sold a $ 2.63 million two-bedroom studio with five bidders pushing the $ 730,000 price above the reserve. The 125 square meter unit was last sold for $ 1,085,000 in 2010.
It has been a strong start to the spring sales season, despite the lockdown, when Sydney's median auction house price jumped to a record high of more than $ 2 million in September and the city records a monthly clearance of 78.1 percent – the highest rate for the month since 2013.
Extraordinary growth is widely touted as homebuyers face the prospect of borrowing less, with the Australian Prudential Regulation Authority (APRA) announcing this week that banks should increase the interest rate buffer used to check whether borrowers can still afford repayments if rates rise.
The Reserve Bank warned this week that expectations of even higher prices could lead to "overexuberance" and hinted at a further narrowing of lending.
Auctioneer Jesse Davison, director of Auction Works, said the market was still running smoothly, but noted that sales expectations had risen behind strong results. Owners increasingly expected buyers to pay a premium for their home, which could become harder to achieve as more inventories hit the market after lockdown.
Davidson expected to see some buyers rush to enter the market in the coming weeks due to concerns about a potential further tightening of lending standards, but noted that most buyers were happy with the level of debt they were taking on. He achieved sales in 10 of his 11 auctions on Saturday.
The industry was looking forward to the return of personal auctions and open homes, says New South Wales Real Estate CEO Tim McKibbin.
"We have all been waiting to get back to normal. We still have some distance to travel, but agents and the public will be grateful for the introductions to openings and auctions on site, "he said.