"I am extremely disappointed and I hope it sends a clear message to other people that it is not acceptable.
"It does not matter what fine we give you. I think the public will judge you for that behavior. "
The New South Wales Health Media Team also confirmed that there had been 481 deaths due to COVID-19 since the start of the pandemic.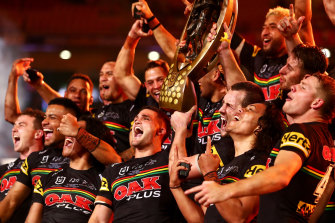 Ms D'Ath said the federal government should accept that it should increase overall health funding — not COVID-specific funding — to prepare for further cases that are likely to happen if the borders slowly open up.
"With the virus still in ACT, NSW and Victoria, we know it will eventually come here and it will spread through the community, so get vaccinated now," she said.
Ms D'Ath said Queensland saw a "year-on-year" growth in demand for our hospital system from an aging population, "but the Commonwealth has not met 50-50 [funding] agreement concluded back in 2012.
"It's stopped by a 45 percent contribution from the Commonwealth."
"We are not talking about financing COVID-19, we are talking about normal financing of our healthcare system."
The Federal Department of Health has been contacted for comment.
Although no societal cases of COVID-19 have been reported in Queensland in the last 24 hours, there are new concerns for Queensland's health director Jeannette Young.
The first is a positive case of a seafarer from a merchant ship off Cape York who left Indonesia seven days ago, which is one of three positive overseas COVID-19 cases under investigation.
The merchant ship left Indonesia seven days ago, and health authorities in Queensland were warned on Friday that a crew member had tested positive for COVID-19, presumably the Delta tribe.
Second, two people tested positive in hotel quarantine after arriving from Papua New Guinea on various flights on 6 October.
"The seafarer will be assessed whether we should bring him off that ship or whether he can continue to be administered on the ship," said Dr. Young.
Deception Bay State High School opened today as a vaccination center as the Queensland government continued its efforts to increase vaccination rates over a new Vaccination Super Weekend in Queensland.
"Anyone who has not had a first dose is now definitely the time to come and get vaccinated if you are 12 years or older," said Dr. Young.