An opportunity for face-to-face talks about Bali between Sandiaga and Australia's Trade and Tourism Minister Dan Tehan was missed late last month because the Indonesian minister did not know Tehan was in Jakarta.
Sandiaga said Tehan's host of the trade-focused visit, Trade Minister Muhammad Lutfi, was unaware that Tehan also had the tourism portfolio and when the message came through he was not available, so his deputy had met with the Australian instead.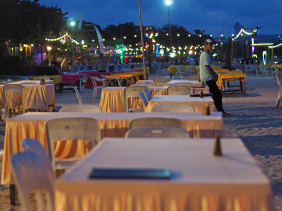 Asked during a virtual press conference in Jakarta about when Australians might be able to travel to Bali again, Tehan promised to "keep very close contact" with Indonesia about the plans.
"Obviously, we need to hit the 80 percent national vaccination rate … then we need to work through in partnership with countries around the world exactly how this opening will take place," Tehan said.
Indonesia, which has recorded more than 142,000 deaths due to the virus, has seen new cases drop from over 56,000 a day in July to less than 2,000 daily after the introduction of strict protocols.
In Bali, where 78 percent of the population was fully vaccinated from Friday after President Joko Widodo put the island at the forefront of the queue, new infections are now down to two figures every day.
But when officials are told by public health experts that a third wave later in the year is almost inevitable, authorities are taking "baby steps" with Bali. From this week, foreign tourists will have to go through eight days in hotel quarantine on arrival, with the government leaning towards only allowing travelers who are fully vaccinated.
The country will aim to convince Australians that Bali is a safe destination again "based on science", Sandiaga said.
"When the vaccinations reach their intended target by hopefully the end of the year, we will start the booster and Bali will be the priority area," he said.
"When the data confirms that the number of new cases, the number of active cases, the bed occupancy rate, testing, tracking … are at a respectable level, it is a good advertisement for incoming Australian tourists to enter."
He said in terms of virus-related requirements and certifications, "Bali would really be in line with what Australians are preparing [for] post-pandemic ".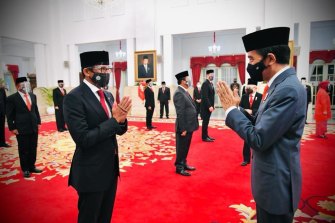 There were 1.23 million Australian visitors to Bali in 2019, more than any other nationality.
But while the absence of foreign tourists has shattered the island's economy, it appears to be turning to a less-is-more approach.
Backpackers and party seekers will not be shut out, but the government has a different kind of tourist in mind for Bali and believes the island is suitable for post-pandemic travel that is "more personal, customized, localized and smaller in size".
Loading
"Bali continues to be at the top of priority lists that people can visit, but we have to be very careful. We need to ensure that Bali can continue to attract that demand, and we should not [have] a strategy that will actually risk Bali's attraction, "Sandiaga said.
Ecotourism and welcoming digital nomads are special priorities.
"I think the new trend with tourism will focus more on nature and culture. It will be more focused on sustainability and quality-based tourism, "he said.
"People will have to spend more time [abroad]. They could also start a 'workcation'. They could actually be in Bali and work for a Sydney-based investment company. "
Bali will also host next year's G20 summit when Indonesia takes over its presidency in 2022.
Get a note directly from our foreign correspondents about what makes headlines around the world. Sign up for the weekly What in the World newsletter here.