The Real World Homecoming: Los Angeles cast reunites on the heels of a successful (and wild reunion) with the original New York MTV cast. Like the New York homecoming, the Los Angeles cast takes over their previous excavations, this time living in the same Venice Beach house where the series was shot in 1993. So who returned, who decided to sit out and why the trailer looks like confrontation is on the road?
'The Real World: Los Angeles' cast returns to be real (once again)
The Real World Homecoming: Los Angeles trailer shows several actors getting ready for drama. "Let's do this," says Tami Roman. This is followed by Jon Brennan's remark, "Oh my." The confessors are nothing compared to the apparent argument among the cast.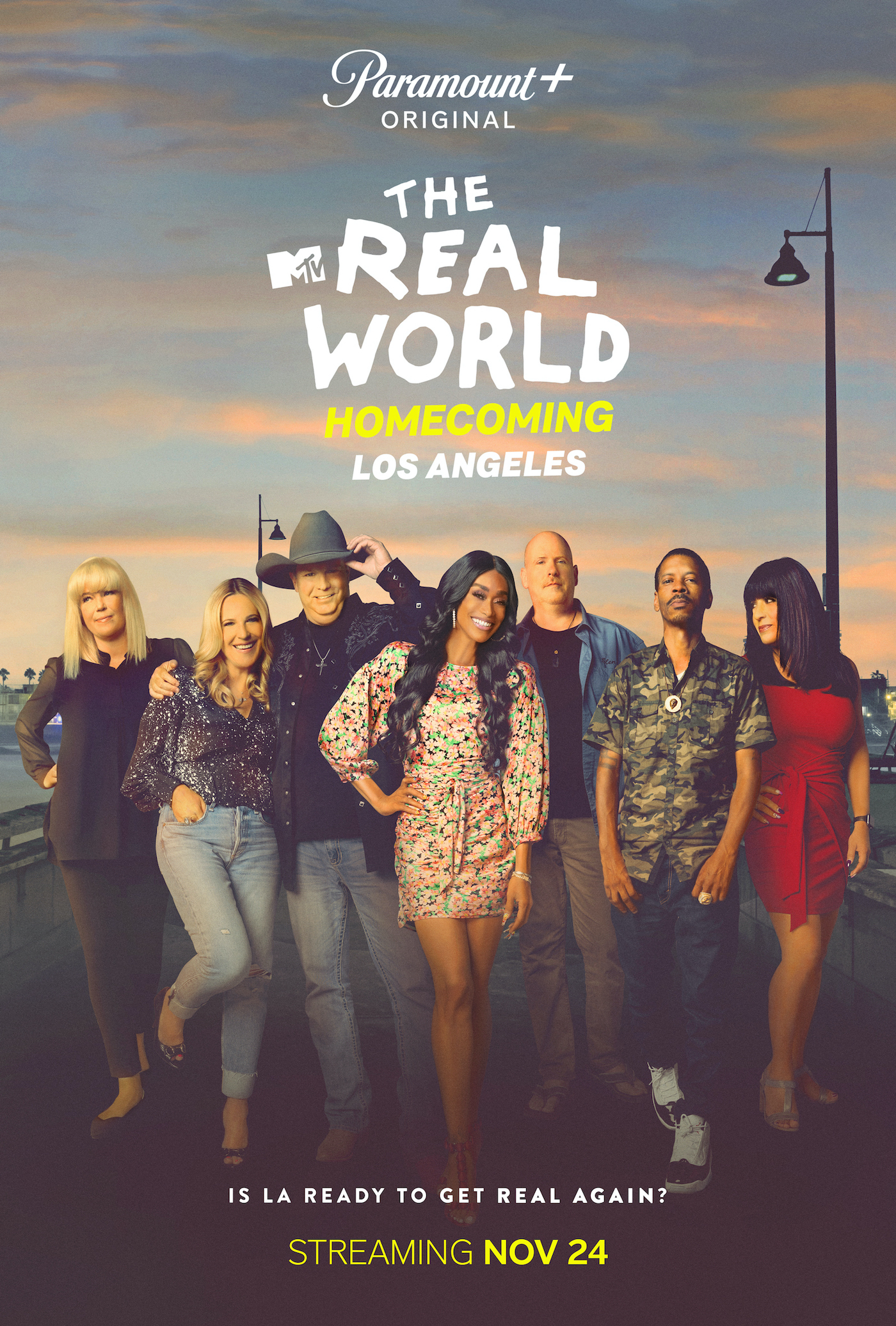 "You let me talk and stop f ** king interrupting me, I'll be back," David Edwards told the cast in a heated moment.
"We are back!" Beth Stolarczyk declares.
Which full-time 'The Real World: Los Angeles' cast returned?
In contrast to The real world: New York cast, not all Los Angeles castes returned to reunion. Beth Anthony, Beth Stolarczyk, David Edwards, Glen Naessens, Irene Berrera-Kearns, Jon Brennan and Tami Roman are the only cast to return for a reunion. Since 1993, many of the cast have been married, had children and returned to their normal lives after the series ended.
Brennan was the Christian country music singer and the youngest member of the house. He continued to pursue a career in music and is a "Pastor of Worship & Students" according to his Instagram bio. Stolarczyk participated in MTVs The All-Stars challenge and is a mother.
Roman was an aspiring musician in the house. Her story was particularly controversial in 1993 because she had an abortion while living in the house. Roman continued with an extremely successful career and appeared in 49 films and TV series as well as reality shows Basketball wives and Love and Hip Hop: Atlanta.
Who from the role in 'Real World: Lost Angeles' joined in the middle of the season?
Berrera-Kearns was at that time in a long-term relationship with her boyfriend Tim, and she also had a pretty intense day job as deputy chief of the Sheriff's department in Los Angeles County. She married Tim in the show during episode 11, and she left the house. She now has two children.
Anthony joined the cast in the middle of the season after Berrera-Kearns got married and left the show. Anthony married his girlfriend after the season. Edwards was already a stand-up comedian when he arrived at the Venice Beach house. Later he participated in The challenge: The battle for the sexes and appeared in movies like Half fried, and House party 3. He is married and has a daughter. Edwards became the first cast member to be started from one Real world House.
RELATED: Cameran Eubanks says she would definitely consider returning to reality TV, but not 'Southern Charm' (exclusive)
Naessens came in to replace Edwards and was immediately linked with Anthony. He was lead singer for his grunge band Perch, who appeared in the 90s Gen X movie, Reality bites. He continued to trade and eventually married and became a father.
Which cast members did not return?
Who did not return to the reunion? Dominic Griffin and Aaron Behle did not return. Griffin was an established writer originally from Ireland. His black spiky hair was his signature trademark and it made him instantly recognizable.
Behle was the blonde California surfer who leaned conservatively. He and Griffin shared a room and became close friends.
RELATED: 'The Real World' Co-Creator Johnathan Murray Says Norman Korpi Was Ahead of His Time
The Real World Homecoming: Los Angeles premieres Wednesday, November 24 at Paramount +