Penrith musician Brett Sams, 34, gets a laugh at the timing of his decision to pursue his musical ambition full time.
"I made the wonderful choice to do so, pretty much just before the pandemic hit," says the father of two with a crooked laugh. "It has been hard."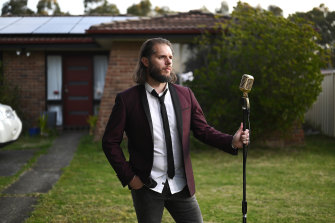 The local government area of ​​Penrith was among the hardest hit by the spread of the Delta variant, with residents forced to endure some of the city's toughest COVID-19 restrictions. For local musicians already breaking out of a pandemic ravaged live music scene, the recent rise created further chaos on their livelihoods.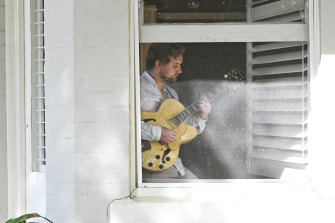 "It was obviously a big thing to wonder where the money was going to come from," Sams says. "But I think it was more just losing that sense of purpose – that the thing you're good at and that you enjoy, without any guilt, has been taken away and felt helpless through it all."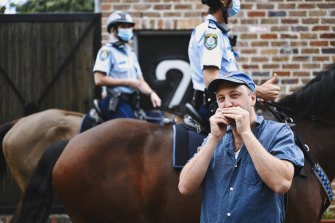 In the midst of such a tumult, Penrith launched City Council Thursday Night Live, a weekly lockdown series aimed at supporting local artists with paid concerts live-streamed to the council's nearly 30,000 Facebook followers.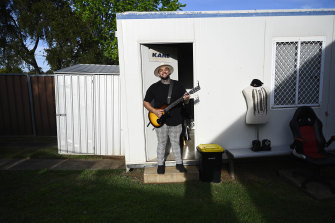 "It was amazing – suddenly you had a deadline again and something to aim for," says Sams from the concerts. "It was like, 'Okay, now I need to figure out how to livestream properly and get the right sound and set it all up …'"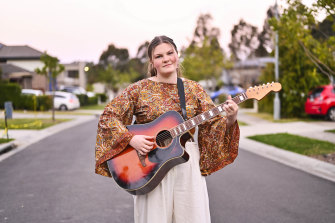 Divinia Jean, 20, a Penrith musician who also works as the marketing manager for her parents' relocation company, says while feeling financially secure during the lockdown, the extended break interrupted a fruitful outburst she had long been working towards.
"I'm out of high school for two years, and I was just getting started with concerts and weddings and events every weekend, around Sydney and the Blue Mountains. It has been disappointing, because it takes a long time to build these relationships. "
The council's initiative inspired her to stay focused on her music, she says.
Loading
"In these high stress situations, it's really easy to lose motivation for things that give you joy, so the livestreams have been really helpful in pushing me to take the guitar and make music," says Jean.
"The community support and encouragement for music in Penrith, it has been really amazing and it has made me very grateful to the community here. People really miss music and they show it and they try to support us as best they can. "
The impending end to Sydney's lockdown brings with it a new perspective, says Jean.
"The community support I have received during the lockdown has made me very grateful for the opportunity I usually get to perform live. I do not think I will ever take it for granted. "
Keep an eye out for the most crucial developments related to the Coronavirus Pandemic Update. Sign up to receive the weekly newsletter.