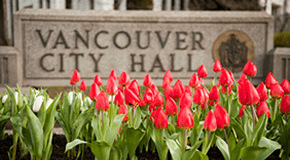 TO In accordance with the Provincial Health Officer's order, as of Monday, the City of Vancouver now requires proof of vaccination for some of its programs, events, and activities, including those run by the Vancouver Board of Parks and Recreation, the Vancouver Civic Theaters, the Vancouver Public Library, and others. organizations holding events at its facilities.
Access to most buildings, including town halls, libraries, and recreation centers, does not require proof of vaccination, but is required for some programs, events, and activities, including: gyms and weight rooms, indoor adult sports collections, golf course clubhouses, and all indoor events and activities held at any Vancouver Civic Theaters venue. A complete list is available on the city's website.
Proof of vaccination is not required to attend a city council meeting in person or when visiting the city's public service counters, but wearing a mask is mandatory.
The city requests that the public check the individual facilities, program and event listings before they visit, and that they be prepared with their official proof of vaccination and published photo ID.