Netflix has ordered The show from the 90s, a rendition of the hit Fox sitcom The show from the 70s, Variety have learned.
Kurtwood Smith and Debra Jo Rupp, who played parents Red and Kitty Forman in the original series, return in The show from the 90s. Netflix has commissioned 10 episodes of the show, which will be a sitcom with multiple cameras as the original.
RELATED: Orange Is the New Black and That's 70s Show star Laura Prepon reveals she left Scientology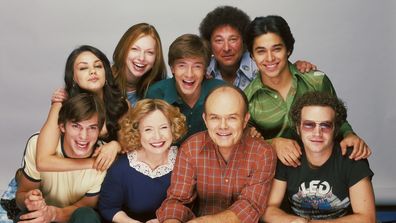 In the new series, it's 1995, and Leia Forman, daughter of Eric and Donna, visits her grandparents for the summer, where she joins a new generation of Point Place, WI, children under Kitty's watchful eye and Red's radiant glare.
Original series creators Bonnie Turner and Terry Turner and their daughter Lindsey Turner are on board as writers and executive producers, with The show from the 70s alum Gregg Mettler also writes in addition to acting as executive producer and showrunner.
Smith and Rupp will executive produce beyond the lead role.
Marcy Carsey and Tom Werner of The Carsey-Werner Company, who produced the original show, will also perform the follow-up.
RELATED: Tanya Roberts, That's 70s Show and James Bond star, dies at 65
The 70s Show debuted on Fox in 1998 and ran for eight seasons and 200 episodes.
The show served as an early mainstay for actors such as Topher Grace, Laura Prepon, Mila Kunis, Danny Masterson, Ashton kutcher, and Wilmer Valderrama.
Along with Rupp and Smith, the rest of the cast also included Don Stark, Tonya Roberts and Tommy Chong.
RELATED: Show from the 70s Show star Danny Masterson ordered to stand trial for three rape charges
This is not the first time a number The show from the 70s stars have found themselves together on Netflix.
Masterson and Kutcher were later to star in the Netflix comedy series The Ranch. Rupp, Smith and Valderrama all appeared on the series during the race.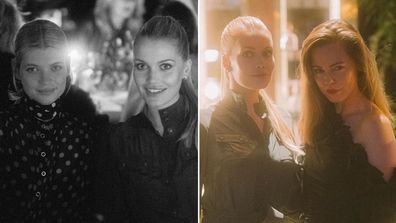 Fit for a Queen: The best pictures of celebrities meeting the royal family