The Victorian government is set to consider downsizing the powers of the state's unelected head of health and giving the health minister greater control over public health orders to manage the COVID-19 pandemic.
Nearly two years into the crisis as the state prepares to ease restrictions and learn to live with the virus, Andrews's government officials are now asking when public officials will have the ultimate power to sign public health orders.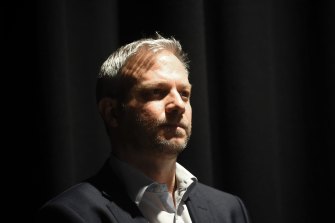 As part of its plan to permanently replace the controversial emergency legislation that expires on December 15, the state government has drafted specific pandemic laws to be introduced to Parliament within a few weeks.
This was confirmed by a group of government members Sunday age one of the changes to be considered was to give the Minister of Health exclusive competence to sign restrictions on public health – powers that currently lie with Chief Health Officer Brett Sutton.
Read the full story here