It is considered by some to be "part of the fabric of Gundagai", the small town in southwestern NSW that already has an icon or two to its name. Others have elevated it to an iconic role in Australia's early development.
Key points:
The iconic Prince Alfred Iron and Timber Bridge at Gundagai will be demolished in November
It was set up in the late 1800s to provide a route from Sydney to Melbourne
Cootamundra-Gundagai Regional Council Mayor Abb McAlister says some timber will be saved
But the historic iron-and-timber Prince Alfred Bridge is in its final days, scheduled for demolition next month due to irreparable damage.
The bridge was built in the 1860s to replace a flat-bottomed boat that transported travelers across the Murrumbidgee River to and from Victoria and the Goldfields.
Gundagai Historic Bridges group chairman Mason Crane says the bridge is an iconic part of Australia's road transport history.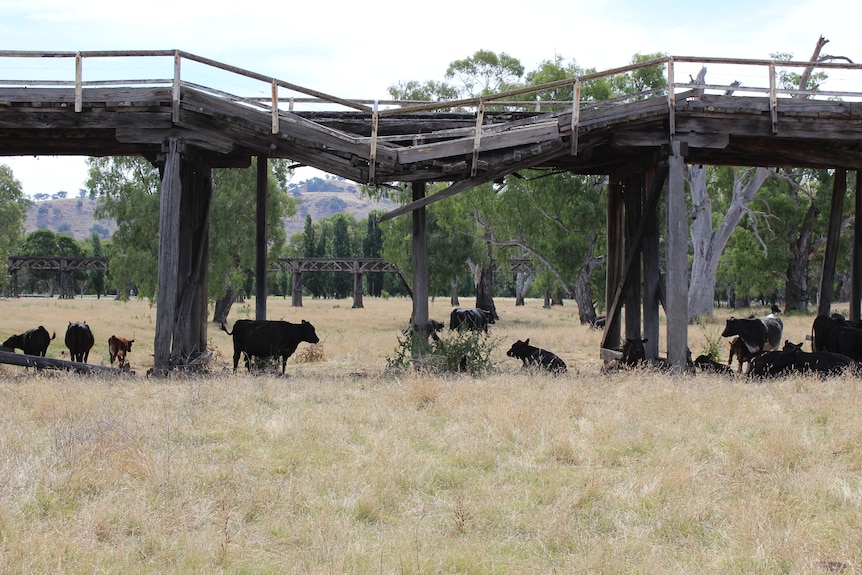 "That corridor has a huge cultural heritage value," he said.
"The bridge had been rebuilt and adjusted a few times … and then it was Hume Highway for many many years, why there are so many memories out there in the wider community about the wooden bridge, and why it is so important.
"It is the most important [Murrumbidgee] crossroads between Sydney and Melbourne, and this is where Gundagai grew, but it was a very important thing for the development of NSW and Australia.
Conservation work on the bridge has been carried out by the people of Gundagai through the group since the 1970s.
Crane said the group had been in discussions with the Department of Crown Lands, the Council and Engineering Australia and all were "really committed to doing something reminiscent of the bridge."
"We see the future of the bridge in preserving one end of it so people can still walk over it, get (a section) reconstructed so they can see what it was like and then a really good interpretation that shows where the bridge went , "he said.
"Reconstruction of the bridge is excluded.
"Ten to 20 years ago, we thought it could be a possibility, but the reality is that the timber is not out there to do it.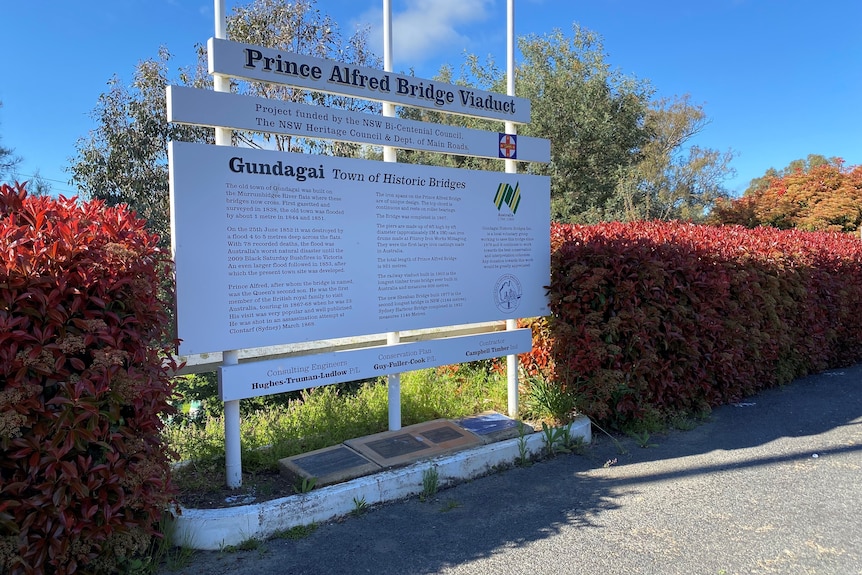 He said the bridge was part of a declining number of wooden structures.
"These wooden structures are in a state where most of them are being pulled down or falling, which is why it is so important to try to preserve some of the bridge or railway bridge.
"Where this wood comes from, there is not much left of it, and what is left of it is in great demand for the maintenance of other smaller wooden bridges."
Saves what is left
Cootamundra-Gundagai Mayor Abb McAlister said "the majority of people" understood that the bridge was to be demolished.
"The condition of the bridge has really deteriorated, and probably especially in the last 10 years," he said.
"Unfortunately, it is not like bricks or stones that can withstand the time test.
He urges the community to submit ideas in a Crown Lands survey on how salvage timber should be used.
Some ideas included a viewing platform or "maybe a few stands done in the park below it," Cr McAlister said.
"They want society involved in it."
Registrations are open until October 31st.
.