Ahead of former President Donald Trump's rally in Iowa, CNN's Jim Acosta fired Republican Gov. Kim Reynolds, Senator Chuck Grassley and Representatives Ashley Hinson and Mariannette Miller-Meeks for attending the "America First" event in Des Moines.
"It's twisted and hurt. I'm sorry you're listening to what he just said about the Haitian migrants and saying it's not bad," Acosta said CNN Live Saturday.
"Trump is scheduled to hold another meeting with the best GOP lawmakers in Iowa tonight, and these politicians must ask themselves, 'Why are you sharing the scene with that man after what he just said about Haitian migrants? And what he did at this country on January 6? '"he added.
The four Republican Iowa politicians gave speeches to supporters before Trump took the stage at the Iowa State Fairgrounds Saturday night – his first visit to the state after losing to President Joe Biden last November.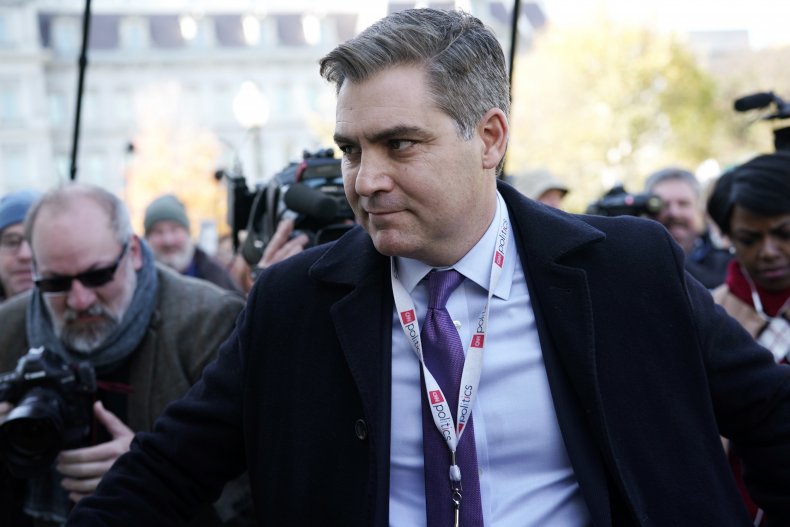 "Apparently, Friday's job numbers are the fault of those who are not vaccinated, not the president," Miller-Meeks said, drawing ridiculously from the crowd. "And we have a border crisis. It's a travesty what's happening at the border now, and we have to build our wall, and we have to test everyone for COVID-19 that comes across that border."
"President Biden has no limit because he stopped building the fence and he invited people into this country in violation of our law," said Grassley, who recently announced his bid for re-election in 2022.
Trump has remained favorable in Iowa despite leaving office more than eight months ago. In a Des Moines Register/ Mediacom Iowa poll, released Oct. 4, said about 53 percent of Iowans said they had a positive view, and 45 percent said they had an unfavorable view of the former president.
Iowa Democrats condemned their Republican counterparts for supporting Trump after a crowd of his supporters stormed the U.S. Capitol on January 6.
"Republicans in Iowa have committed themselves to a man who attacked the foundations of our democracy throughout his tenure," Ross Wilburn, chairman of the Iowa Democratic Party, said in a statement. "Just nine months ago, he incited a violent mob to attack his own vice president and threaten the lives of lawmakers who simply fulfilled their constitutional duty to certify our election."
Ammar Moussa, a spokesman for the Democratic National Committee, called Trump's persistent grip on the Republican Party "the anvil around their necks in 2022."
"The Republican Party remains being watched by a president who oversaw millions of jobs lost, hundreds of thousands of lives lost, and a violent attack on the Capitol and police," Moussa said in a statement.
Newsweek reached out to Grassley to get a comment.