ACT Health has confirmed a potentially positive COVID-19 case from New South Wales visited the area on Monday 14 June.
The man in his 40s is from Sydney's northwest suburbs. His test results showed "low virus levels that NSW Health has not been able to rule out as a possible case of COVID-19".
"In line with the very precautionary approach that NSW Health follows, ACT Health has also identified a small number of exposure sites in ACT," ACT Health said in a statement citing two sites as exposure sites.
Authorities are urging people who were at the venues below at the times listed to immediately isolate themselves until further advice, obtain a COVID-19 test and complete the declaration form available on the ACT COVID-19 website.
Exposure points
meeting point

address

date and time

National Gallery of Australia

Botticelli for Van Gogh exhibition and exhibition gift shop

Parkes Place, Parkes

Monday, June 14 at 12.00 to 13.45

Via Dolce confectionery

106 Bunda Street, Canberra City

Monday, June 14 at 14.45 to 15.15
Health authorities are also asking all those who visited other areas of the National Gallery of Australia, including the largest gift shop, from noon to 2pm on Monday 14 June to be vigilant for any COVID-19 symptoms and to be tested and isolated immediately if symptoms occur. develops.
ACT Health Manager Dr. Kerryn Coleman said this morning that authorities did not find the case highly contagious.
NSW Health said an "expert panel" was unable to determine if the man who tested positive yesterday was "a false positive or an old infection".
"His repeat test was negative, indicating that he was not very contagious or contagious at the time. But we cannot rule out that he was infectious before that time," said NSW Chief Health Officer Kerry Chant.
"He will perform further tests, but for an abundance of caution, we must act as if … he was contagious."
'Strong reminder that COVID-19 remains a risk': Barr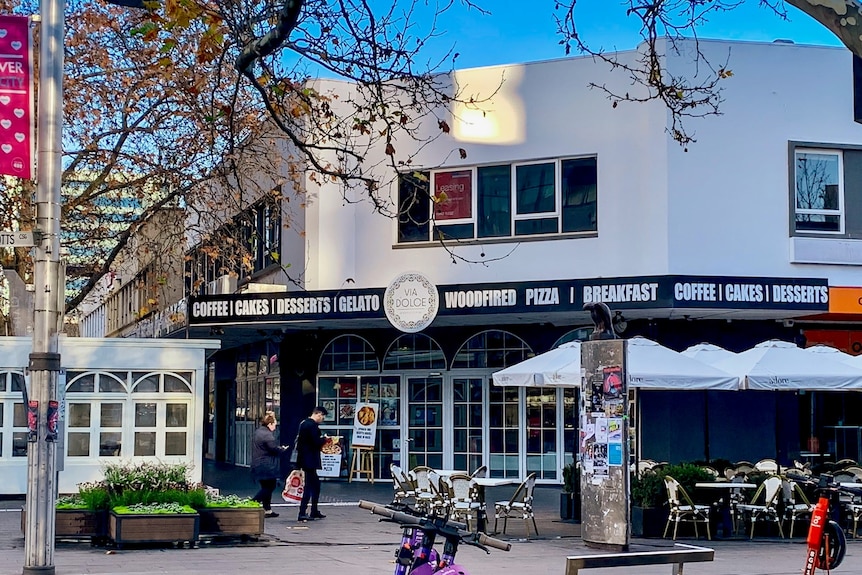 ACT Prime Minister Andrew Barr said the case served as a reminder to Canberrans to be vigilant during the pandemic and urged people to continue using the Check In CBR app.
"It's a strong reminder that COVID-19 remains a risk," Barr said.
In a statement, the National Gallery said it was working with ACT Health to manage the situation and will remain open to the public.
The owners of Via Dolce Pasticceria said in a statement on Facebook that they would close for deep cleaning today.
"We are all shocked by the news that a possible COVID-infected protector attended Via Dolce on Monday," they said, adding that the patron saint was sitting outside during his visit.
"We have not been instructed by ACT HEALTH to close, but we have taken the immediate initiative as an additional precaution to carry out DEEP CLEANING and disinfection of professional cleaners this morning (Friday morning) with a view to reopening soon after.
"This was a voluntary initiative taken by ourselves to further protect the community and our team."
Dr. Coleman said more people than usual showed up at the Weston Creek walk-in center for testing this morning and thanked the community.
"Thank you Canberrans for coming out and testing where you need it," she said.
.