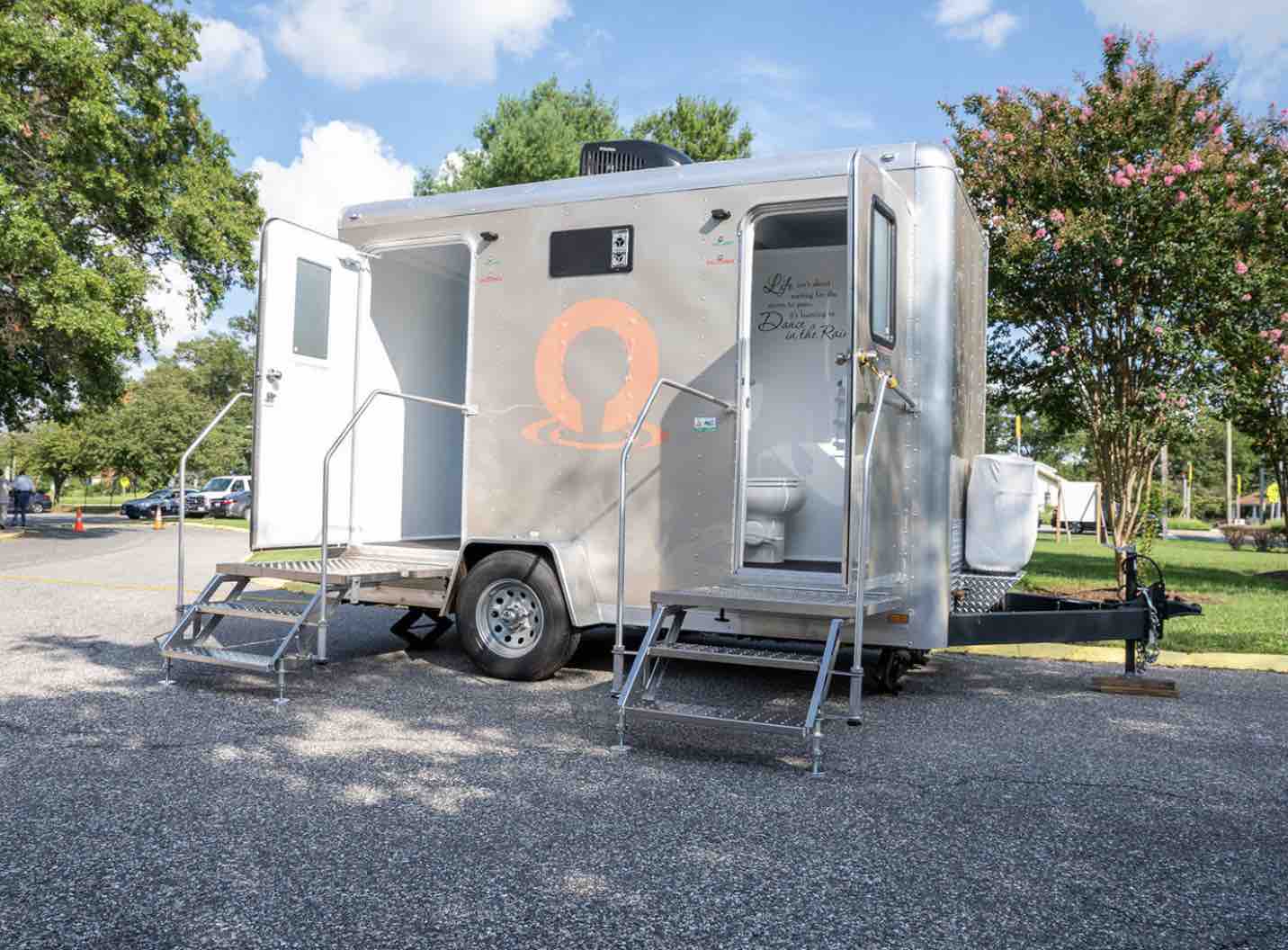 Greetings from the neighborhood well
The first mobile shower program for the homeless and others in need in the greater DC area was launched this month in the parking lot of a Hyattsville church.
Located at 6201 Belcrest Rd. next to Prince George's Plaza Subway Station, First United Methodist Church of Hyattsville will host a mobile shower unit on the second and fourth Saturday of the month starting this month.
The size of a small trailer, the mobile shower unit provides two private, safe and clean showers and bathrooms that can be used by people in need, typically those who are homeless or in poor housing situations.
Run through DC faith-based nonprofit The Neighborhood Well, the program costs about $ 1,000 a month in two-day showers. Donations to support the program go to fuel and propane, transportation and storage of trailers, water consumption and laundry.
The idea of ​​wheeled showers to help the homeless came about a decade ago in San Francisco and has recently become a national trend in cities like Charlotte, NC; Tulsa, Okla .; and Houston.
The neighborhood well uses Prince George's County as its pilot program and hopes to expand to parking lots at other houses of worship around the DC area. Some neighborhood advocates in DC have called on the city to fund a similar effort for the estimated 9,700 homeless people in the metropolitan area.
In partnership with Prince George's County Library System and Community Crisis Services, the nonprofit also puts together blessing bags, which include a toothbrush, toothpaste, socks, deodorant, shampoo and conditioner, soap, tissue, lotion and a devotional.
You can donate to The Neighborhood Well online here.
Support Wire and Community Journalism
Make a one-time donation, or become a regular supporter here.