FrankieOne's CEO Simon Costello says old technology systems are preventing banks from acting quickly to stop fraud, as the start-up of financial crime is planning its global expansion following a $ 20 million capital increase.
The start-up was founded in 2017 and counts three of the four major Australian banks and Afterpay as customers – who can access services from more than 350 anti-money laundering and fraud prevention specialists – through FrankieOne's platform.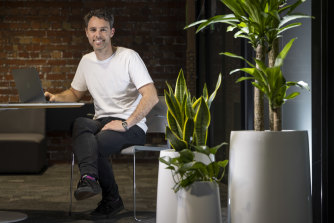 A total of $ 2 billion in total fines has been handed over to major banks, the Commonwealth Bank of Australia and Westpac, since 2017, and the regulator has now escalated its oversight of the National Australia Bank after finding systemic customer identification issues.
Where "anti-tipping off" laws prevent banks from sharing information about alleged money laundering, Costello said fraud is largely unregulated, allowing banks to share information to stop loopholes and close fraud rings.
The COVID-19 pandemic has seen a huge increase in online fraud around the world, and Mr Costello said this has resulted in a boom in specialized fraud prevention services helping banks and other financial institutions detect and stop fraud.
"Fraud can happen quickly and normally when they hit a bank and find it successful, they replicate across the sector. Speed ​​is critical, "Costello said.
Loading
FrankieOne offers access to tools to prevent economic crime in more than 46 countries, generates millions of dollars each year and has enrolled 80 new customers in the last 18 months.
It has now raised $ 20 million in a Series A financing round led by AirTree Ventures and Greycroft. Other investors include 20VC, Reinventure, Tidal Ventures, APEX Capital Partners and Mantis VC.