Queensland authorities say only a fraction of people waiting to return to Queensland have responded to an invitation to take part in a home quarantine trial starting this week.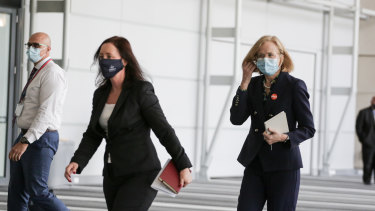 During the home quarantine attempt, Queenslanders would be able to return to the state between October 11 and October 18 from hotspots NSW, Victoria and ACT COVID-19 by quarantining their homes instead of going into government-run hotels.
There are 1,000 spots in the first phase, which authorities said would be assessed on an ongoing basis as the cohort completed their 14-day stay, but authorities had reached out to around 2,500 people with the invitations from the end of last week.
Only 407 of the 2,000 who contacted Queensland police – who approached those with outstanding border passport applications – had responded, Deputy Commissioner Steve Gollschewski said Monday.
After eligibility check, 225 applications have been approved, representing 261 people. Queensland Health also contacted about 500 with outstanding applications for exemption to enter the state, although it was unclear how many of them had responded or been approved.
Gollschewski said the approvers would arrive during the week and some people had been restricted by the availability of flights to Brisbane as travel by plane was an important condition of the trial.
"As more flights come out of the hotspots, we can see some increases there," he said. "The message is … people need to make sure they meet the criteria, we have no estimate there."
"[And] they must respond to our invitation. As you have heard, there were a number who did not, so please monitor it and contact us because there are restrictions on the time they have available to travel. "