The Andrews government yesterday lost its fourth minister to a branch stack scandal on the first day of a corruption inquiry that heard practices were "out of control" in Victorian work.
The public hearings began Monday and are investigating allegations about which adviser is assisting the commission, described as "deliberate systematic sorting of taxpayers' resources".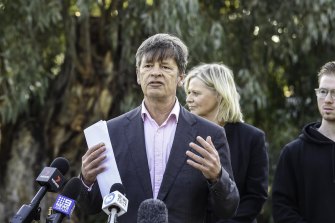 Elderly Care Minister Luke Donnellan left the ministry after Federal Labor MP Anthony Byrne accused him in the hearings of paying party taxes on behalf of others as part of a branch-building operation led by fallen powerbroker Adem Somyurek.
Branch establishment refers to the practice of politicians, candidates, and factional actors sharpening their internal party influence by paying membership fees to members, who then vote along faction lines to support preferred candidates in pre-election.
Branch establishment in itself is not illegal, but it is against the rules of the Labor Party. The Independent Broad-Based Anti-Corruption Commission is investigating the potential amount of taxpayer funding for taxpayers.
Donnellan says he accepts that he "has previously violated party rules while a minister", but insists he "has never misused public funds or resources in any way".
More about the situation in Victoria here.