The coming Melbourne
Cup Day long weekend
is set to be a cause for extra celebration in
Victoria
with the state operating against 80 percent vaccinations.
Prime Minister Daniel Andrews announced that on Friday, October 29, at At 6pm, a number of restrictions would be lifted for the fully vaccinated, including a ban on travel between Melbourne and the Victoria region.
Indoor locations, including retail, gyms, cinemas and entertainment venues, are reopening with tightness limits.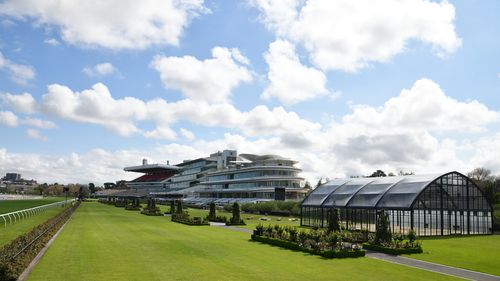 Face-to-face learning for school students ends by November 1st.
Masks are also not required outdoors, and by the end of next month, almost all current COVID -19 restrictions will be lifted – as long as you are vaccinated.
"Two doses or you will not come in. Two doses or you will not work," Mr Andrews said.
He said he was unable to confirm when the vaccine requirements would expire, but that could last until next year.
"The vaccinated economy is here to stay," he said.
Andrews said at the end of next month that he expected there to be no volume or density limits around the state, urging 80,000 cricket fans to participate in the Boxing Day Test.
But there will still be limits for the Melbourne Cup next Tuesday, November 2nd.
Up to 10,000 race fans will be allowed to participate in the Flemington race track.
No crowds were allowed at all at the event last year.
Victoria registered 1935 new cases of coronavirus and 11 more deaths yesterday.