The ACT has become the first Australian state or territory to fully vaccinate 90 per cent of the population over the age of 12.
Key points:
ACT has reached 90 percent double vaccination for people over 12 years of age
The area is on its way to becoming one of the most vaccinated jurisdictions in the world
Local health authorities are targeting their roll-out vaccine to suburbs with lower dosage rates
The area hit the critical vaccine milestone last night, where 90 percent of the eligible population is now protected from COVID-19.
Local health authorities have previously said the area was on its way to being one of the most vaccinated jurisdictions in the world before Christmas.
But ACT Health has said it was too early to say whether the recent low case numbers were linked to high levels of vaccination.
They promised that too target its vaccination rollout at vulnerable communities over the coming days.
ACT has recently come out of a nine-week lockdown and will face another easing of restrictions from this Friday.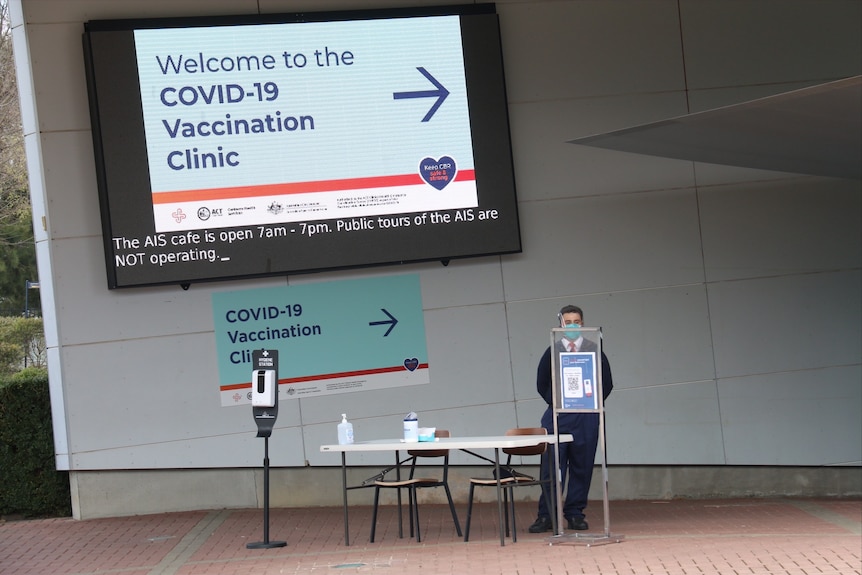 90 percent double-dose and increasing
ACT chief Andrew Barr has consistently praised the territory's rising vaccination rates, linking them to a decision to ease restrictions earlier than planned.
"Canberrans should be really proud of how our community has worked together and given us the best opportunity to deal with the expected increase in cases as the nation begins to reopen," Mr Barr said as he announced changes to the ACT roadmap.
The ACT government estimated that 90 percent of the territory's eligible population would be fully vaccinated from 1 p.m. 18.00 at night.
The ACT opened vaccination agreements for Canberrans aged 12-15 on 13 September, after ATAGI approved the use of vaccines in the age group.
At the time of the announcement, health authorities said the cohort included about 25,000 children.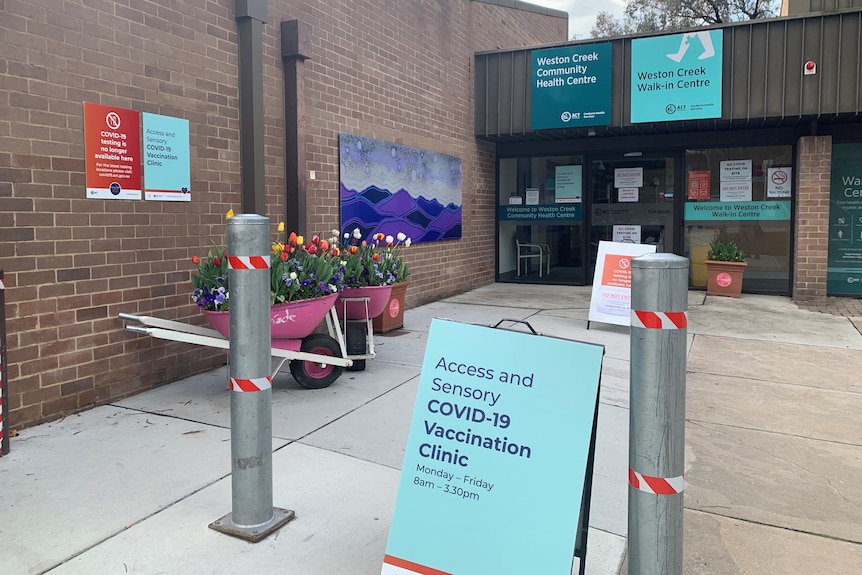 Pop-up testing to target low-dose communities
ACT Health Minister Rachel Stephen-Smith said that although vaccination rates were high, there were still areas of society that were limping.
"For a while, we've been monitoring both groups in the community and also zip codes where we see low numbers of vaccinations," Stephen-Smith said.
"Our Equity to Access team has worked with providers to ensure that people with disabilities have good access, [and] Aboriginal and Torres Strait Islander are supported and encouraged to come forward and be vaccinated.
Local health teams will also use vaccination data across different zip codes to target the areas most in need.
"There have been pop-ups all around town, in Kambah, in Gungahlin, a number of other places, and this week we're going to Symonston for two days in the long day caravan park; a pop-up in Turner Scout Hall as well as the Mura Lanyon Youth Community Center in Condor for a few days, "said Stephen-Smith.
"Then we go back with the Aboriginal and Torres Strait Islander community to Yeddung Mura [for] our three-week second dose shows up. And then also Gungahlin Salvos in Gungahlin with the Aboriginal and Torres Strait Islander community.
Ms Stephen-Smith said vaccination rates were lower than average in the eastern part of Canberra and parts of the inner north of the city.
"The Inner North has had relatively lower vaccination rates than the rest of the community, and when it comes to sheer numbers, in fact, there are also more people than in the Eastern Canberra area," Stephen-Smith said.
"We focus on both of these areas, working with organizations that we know are trusted in the community and going to the places where we know people are."
Loading form …
.