The Switch console has been a huge success for Nintendo, and it has sold over millions of devices since its release. In addition, fans are very excited about the upcoming Nintendo Switch OLED. Unlike the normal Switch console, the OLED switch uses an organic light emitting diode panel (OLED) instead of the standard switch's panel (liquid crystal display).
ADVERTISING
The article continues below this ad
While the OLED Switch will provide huge profits for developers, it seems that Nintendo is facing some issues with the Nintendo Switch Online. Nintendo recently launched the Nintendo Switch Online + Expansion Pack, and fans are facing a lot of issues since its release.
DIVE DEEP – Top 10 Nintendo Switch Games Arriving in November 2021 That You Should Consider Buying
ADVERTISING
The article continues below this ad
Why Nintendo Switch Online Expansion Pack Disappointed
The Nintendo Switch Online Expansion Pack will add a number of Nintendo 64 and SEGA Mega Drive / Genesis titles to their respective apps. In addition, Animal Crossing: New Horizons fans must purchase the expansion pack if they want to enjoy Happy Home Paradise DLC.

The annual price of the expansion pack is $ 79.99, and players can sign up for up to eight users in the annual family membership pack. Nintendo should have tried to run the launch smoothly; however, the launch only ended up disappointing many fans. Most of the N64 games have several general issues including delay and low frame rates.
Unfortunately, this is not the case as some other games also face major issues. One of the games, Mario Kart 64, warns players that they cannot save Ghost Data – as this feature required an N64 Controller Pak in the original game.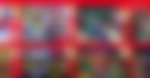 Furthermore, the Japanese version of Mario 64 offers a unique feature called rumble. This is the Japanese Shindou version with Rumble Pak support; therefore, if you want to experience this feature, you need to change your region to Japan.
ADVERTISING
The article continues below this ad
ADVERTISING
The article continues below this ad
Last but not least, players also face a lot of delays while starting the game. This also resulted in skewed versions of the iconic N64 home screens, which are certainly very creepy. What do you think of the idea of ​​buying the expansion pack? Is it really worth your money? Tell us in the comments below.
Watch this story: Video game franchises return to console