More than 100,000 Victorian homes and businesses have spent a cold night without power after violent storms swept through the state.
Key points:
People who are without power have been warned that it may take several days before the services are reconnected
At least seven homes have become uninhabitable by the storms
The damage could hamper weekend plans on the first full day with relaxed restrictions for the state
The weather system brought gusts of up to 140 kilometers per hour in some areas as it moved through the state from late Thursday to Friday.
Emergency Management Commissioner Andrew Crisp said the state emergency service (SES) had received about 5,100 calls for assistance since Thursday night.
About 4,000 were related to felled trees, and the rest were due to building damage, Crisp said.
About seven houses had been assessed as uninhabitable Saturday morning, Mr Crisp said. Valuations are still ongoing on other properties.
About 1,300 SES jobs were still active Saturday morning after what SES called yet another "influx" of calls Saturday morning.
"Thank you for your continued patience and support as our volunteers continue to respond," SES said.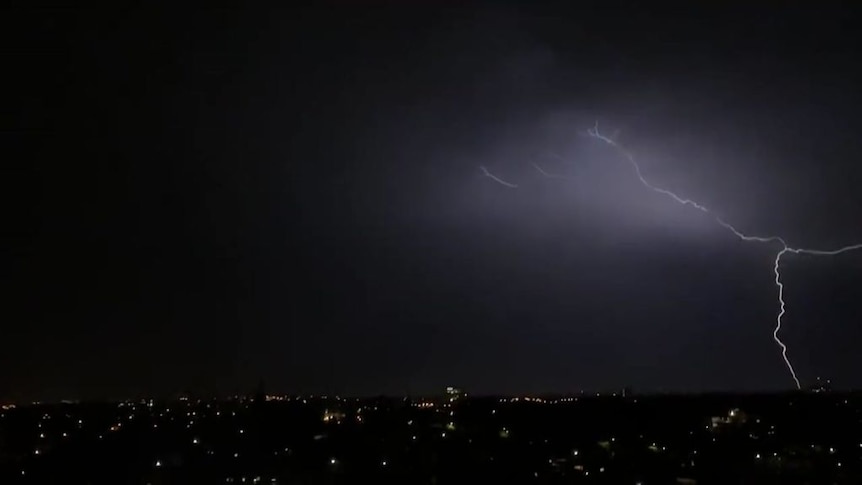 Nearly a quarter of Victorian properties, about 526,000, were without power Friday morning.
Those left without power shook through cold conditions, with mercury falling to 0 degrees Celsius in Ballarat, 4.2 C in Bairnsdale and 4.2 C in Frankston.
Repair crews work around the clock to restore supply, but face challenging conditions, with trees still toppling over and difficulty accessing properties.
Australian Energy Market Operator (AEMO) spokesman Jonathon Geddes told ABC Radio Melbourne that four out of five properties in Victoria had been reconnected by 8am on Saturday.
AEMO is assisting energy distributors with what Mr Geddes called the "significant storm event and the chaos that caused the destruction of the Victorian electricity network".
Wild storms that whipped parts of Victoria in June left more than 280,000 properties without power. This weather event left parts of the Dandenong Ranges disconnected from the web for almost a month.
Sir. Geddes said that with double the number of affected properties this time, it was "a challenging situation".
"We have made significant progress, more than 400,000 have been reconnected within the last 24 hours," he said.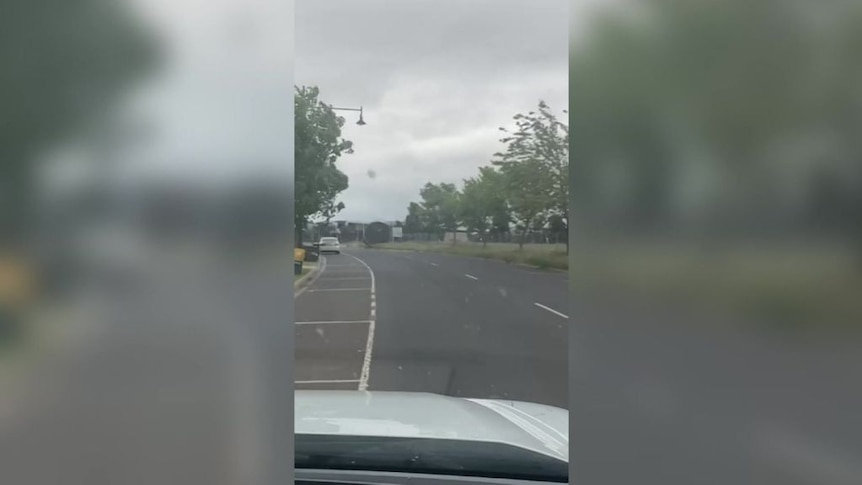 In north Melbourne, east and north-east Victoria – monitored by AusNet – around 62,000 customers were without power.
Some of the properties are only assessed to have their power back by the end of Tuesday. Ausnet was forced to apologize to residents of the Dandenong Ranges in June after the estimated restoration times were revised to be nearly three weeks longer than originally stated.
Energy distributor Powercor said there were more than 100 different faults across their network – covering the eastern part of the state – in the wake of the storms.
About 15,000 properties west of Melbourne were without power on Saturday morning, mainly in the areas around Ballarat, Kyneton, Skipton and Point Lonsdale.
And in south-east Melbourne and on the Mornington Peninsula, about 26,000 people were still without power early Saturday morning.
Crisp said the state control center worked closely with energy distributors "and pushed them to provide clarity on when the power will be on again".
Additional support will be provided by the state if the power remains off after the weekend, he said. It could include the supply of generators for homes.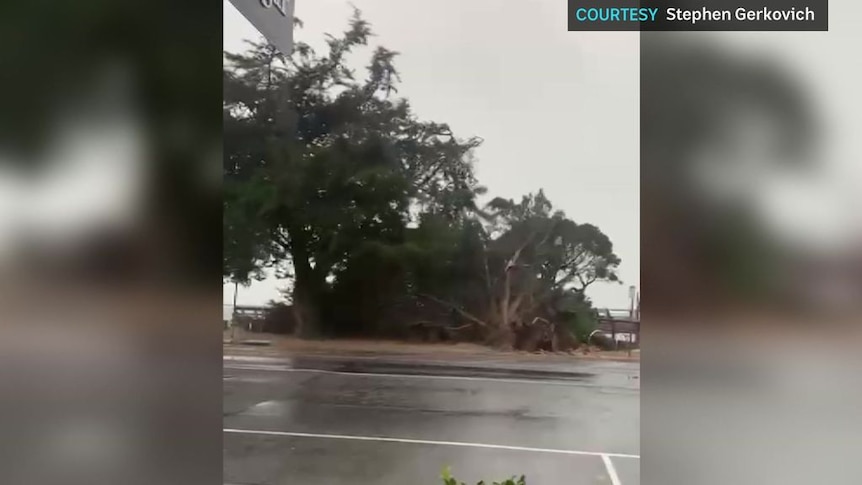 The aftermath of the storm is set to disrupt this weekend's reopening for some tour operators who had been preparing for an influx of visitors as the restrictions eased.
Victorians traveling through the eastern part of the state have been urged to avoid areas of significant damage.
The main road between Geelong and Barwon Heads, a popular weekend getaway, is one of those affected.
Some state and national parks are also closed due to damage.
However, calmer conditions are expected over the weekend with blue skies and warmer days in large parts of the state.
.