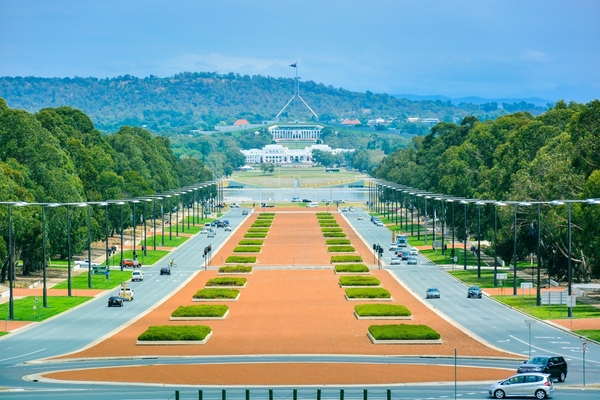 The Australian capital Canberra topped the sustainability rankings
The Australian capital Canberra has topped a new survey of the world's most sustainable cities.
The study, conducted by the UK price comparison site Uswitch, calculated an index score based on seven sustainability factors, which were: energy; transport infrastructure; affordable prices; pollution; air quality; CO2 emissions; and percentage of green space available.
Public transport service
Canberra proved to have excellent public transport service; it offers 48 percent of its energy in sustainable ways, while scoring one of the lowest scores (13.89) on the pollution index.
The Spanish capital Madrid took second place and scored high for energy (77 per cent) and transport (82 per cent), with Queensland's capital Brisbane completing the top three – scoring low on pollution rates (22 per cent) and high for transport infrastructure (75 per cent).
The study noted that Australian cities are generally doing well, with 'excellent' solar energy saying goodbye to the energy potential of the past. In addition, Australia is often regarded as a leader in sustainable development as it recognizes the role it plays in the welfare of its people and nation.
"Many cities around the world are committed to environmental change and make it easier for their residents to make greener choices in their lives."
Rounding off the top 10 most sustainable cities are: Dubai, United Arab Emirates (UAE); Copenhagen, Denmark; Frankfurt and Hamburg, Germany; Prague, Czech Republic; Abu Dhabi, UAE; and Zurich, Switzerland.