Victoria has registered 941 new cases of
COVID-19
as the state continues its downward trend with infections.
The state vaccination rate has risen to 82 percent of the eligible residents who are fully vaccinated.
Eight people died with the virus yesterday, while 657 Victorians remain in hospital, including 117 patients in the intensive care unit.
The city hosted its biggest event since the lockdown was lifted, with thousands of patrons taking part in the Melbourne Cup yesterday.
Melbourne City Mayor Sally Capp said "foot traffic increased enormously" in the CBD as people celebrated the long weekend.
"We are at about 80 per cent of the normal pedestrian traffic at the weekend, which means that so many customers come to shops and customers at restaurants, cafes and pubs.
"The merchants are happy.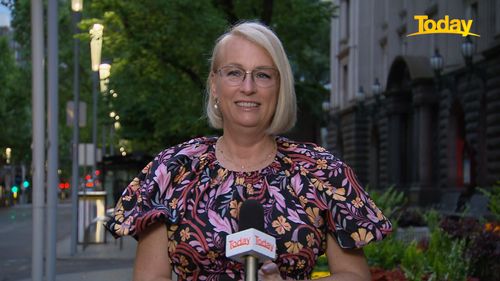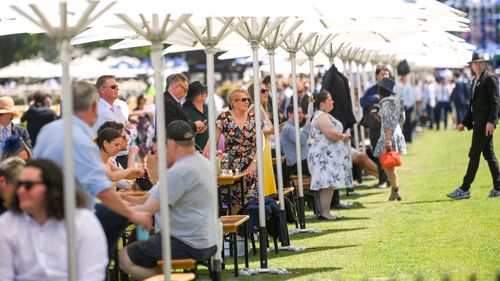 "This feeling that the buzz is back and people are really enjoying themselves as we used to – all of that was encapsulated yesterday for the Melbourne Cup."
Mrs Capp said major events such as the Melbourne Cup "built confidence" that major events could move forward in the future.
"People feel more confident getting into environments with high density, big events, and this is good news for Melbourne as we enter Christmas," she said.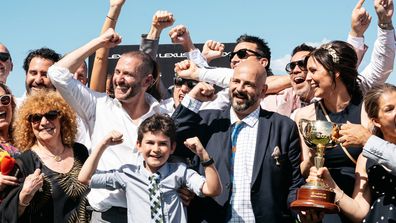 All fashion and fun from Melbourne Cup 2021
"We've got Fashion Week next time, and so much to look forward to as part of the Christmas extravaganza, and people are really getting the best out of it, and vaccination remains the key so we can all continue to enjoy ourselves. self."