If you can believe that Battlefield 2042 is almost here, then you will be pleased – or perhaps disappointed – to know that the PC version of the game is the only one that will have support for ray-tracing.
NVIDIA will be super powerful Battlefield 2042 with support for both Deep Learning Super Sampling (DLSS) for AI-boosted performance, while Reflex technology will take care of your flick movements. Graphically, EA DICE has used Ray-Traced Ambient Occlusion in Battlefield 2042, and it's only on the PC.
Battlefield 2042's inclusion of Ray-Traced Ambient Occlusion will "adds precise shadows where game elements close the light. Be it between a soldier and a wall, a tank and the asphalt, or leaves and earthYou need GPU chops to power it: a DXR-compatible graphics card, which is obviously best on GeForce RTX with its dedicated RT Cores to boost ray tracing workloads.
Even the next generation console versions of the game on PlayStation 5 and Xbox Series X / S will not enjoy ray-tracing in Battlefield 2042 – hell, they will not even get a 120FPS performance mode. The CPU inside the next generation consoles is already obsolete, and EA DICE explains that the leap from 64 players to 128 players is CPU-intensive AF, and thus a battle for even the next generation consoles.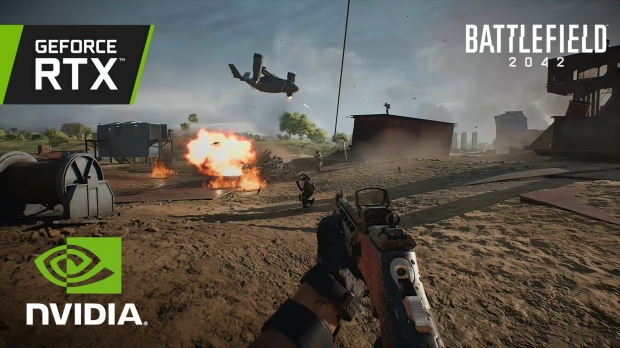 DICE said in a recent ResetEra forum: "Something to explore after launch, potentially. Resolution is not an issue, we are hammering hard on the 128-player CPUs, and the CPU requirements to jump from 60 to 120 fps are not trivial. Reducing resolution will not be much of a help".
Battlefield 2042 launches on PC, PlayStation 5, PlayStation 4, Xbox Series X / S and Xbox One on November 19, 2021. If you have pre-ordered, you will have early access to Battlefield 2042 a few days early.
.