The missing four-year-old girl Cleo Smith has been found safe and sound in a locked house in Carnarvon, WA police inform.
According to a statement from Deputy Commissioner Col Blanch, police broke into the house around 1 a.m. and found her in one of the rooms.
One of the officers picked her up and asked her, 'What is your name?'
She replied, "My name is Cleo."
She has been reunited with her parents.
Police said a Carnarvon man had been arrested and questioned by detectives.
Cleo had been missing since Oct. 16 after disappearing from the tent she slept in with her parents at Quobba Blowholes, a popular campground north of Carnarvon.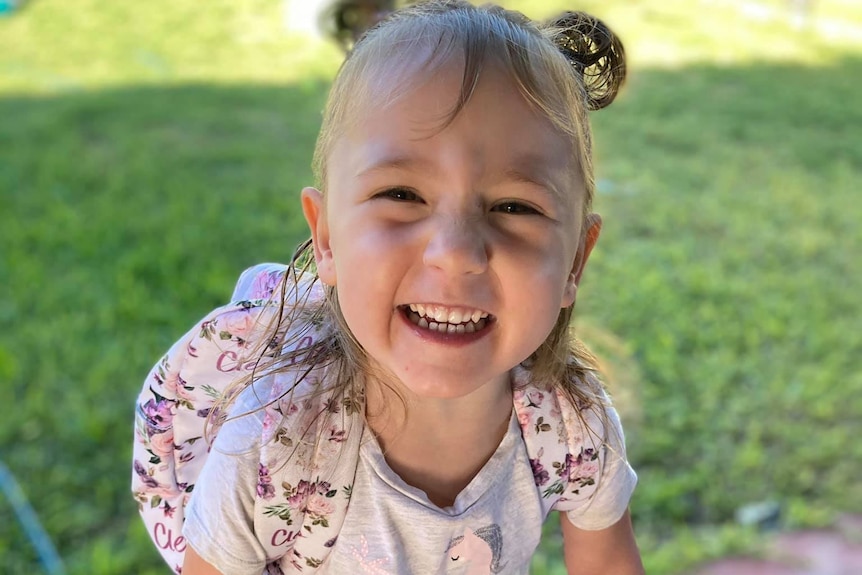 Her disappearance triggered a widespread search in Western Australia.
"That is the result we have achieved because of some incredible police work and I would like to thank Cleo's parents, the Western Australian community and all the volunteers.
"And of course I would like to thank my colleagues in the Western Australian Police Force."
The prime minister and opposition leader are among those who have expressed relief over the news, and Scott Morrison describes it as wonderful and relieving.
"Our prayers were answered. Thank you to the many police officers involved in finding Cleo and supporting her family," he tweeted.
More on the way.