Goldman Sachs has appointed five new CEOs across its Australia and New Zealand practices, including three to its Australian investment banking team.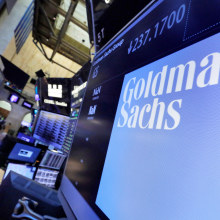 Stock market banker Aaron Lamshed, fintech specialist (and Afterpay adviser) Michael Ginzburg and industrial banker Andrew Chong were each elevated to CEO along with chief economist Andrew Boak and software engineer Bruce Murphy.
The five operating staff will become doctors on January 1st.
Goldman Sachs announced MD promotions globally overnight, and local chief Simon Rothery confirmed them to staff Wednesday morning.
Goldman Sachs promoted 643 new MDs across 45 offices.
The bank hires new CEOs every two years. It is the second top rank among the firm's dealmakers, traders and the like, behind partner.