Internet sensations Sophia Grace Brownlee and Rosie McClelland have revisited the outfits that made them child stars around the world a decade ago.
For Halloween, the British cousins ​​wore matching tutu and tiara that looked like the look they wore back Ellen DeGeneres Show in 2011 when they went viral after performing Nicki Minaj's 'Super Bass'.
"Dress up like ourselves for Halloween @rosiergm 🤪," Sophia Grace, 18, wrote the caption for photo on Instagram.
LIVE UPDATES: Melbourne Cup player stands to win $ 180k; shake-up leaves top hope stranded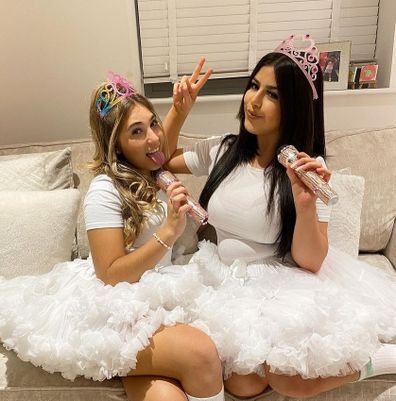 Rosie, 15, also shared a video of their mini-reunion on Instagram Stories and TikTok where they filmed themselves again while rapping with Minaj's 2001 hit.
"10 years later and we're dressing up as ourselves for Halloween," Sophia Grace said in the clip. Rosie added in the clip: "We still fit the tutu, so love you Ellen!"
READ MORE: Video shows Melania 'tired' with Donald Trump for baseball game
The cousins ​​have always been super-close. In fact, when DeGeneres discovered them back in 2011, Sophia Grace would not go on the show unless Rosie was by her side. And their bond has only been strengthened over the years.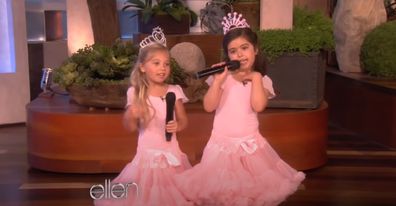 READ MORE: Halyna Hutchins' last words after being shot by Alec Baldwin on the set
"Our bond will never be broken, our memories will never be forgotten, and our funny little sayings and our own silly language will never get boring! Thank you for everything we have shared, love you," Rosie once told her cousin on Instagram.
Since appearing in the program, Sophia Grace and Rosie have starred in movies, written books and recorded music. In 2019, Rosie released a song titled 'LaLa' about finding herself and her place in this world.
"I did not know I could fly until I found wings. Did not think I could speak until my heart sang," Rosie sings in the song. "Now I hear a little voice inside me. And it goes like LaLa, LaLa, La."
For a daily dose of 9Honey, Subscribe to our newsletter here.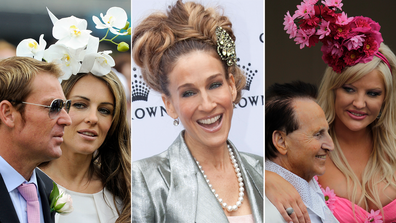 All the best celebrities watching the Melbourne Cup 2011