The system requirements have been confirmed for the new shooter
posted on
Sledgehammer Games and Beenox have confirmed the PC details for Call of Duty: Vanguard.
All players who have pre-purchased the game digitally on Battle.net for PC can pre-load from November 2 at. 10:00 PT.
Also confirmed are the official PC system requirements as described below.
Operating system
Minimum: Windows 10 64-bit (latest update)
Recommended / Competitive / Ultra 4K: Windows 10 64-bit (latest update) or Windows 11 64-bit (latest update)
CPU
Minimum: Intel Core i3-4340 or AMD FX-6300
Recommended: Intel Core i5-2500K or AMD Ryzen 5 1600X
Competitive: Intel Core i7-8700K or AMD Ryzen 7 1800X
Ultra 4K: Intel Core i9-9900K or AMD Ryzen 9 3900X
ram
Minimum: 8 GB
Recommended: 12 GB
Competitive / Ultra 4K: 16 GB
Storage space
Minimum: 36 GB at launch (multiplayer and zombies only)
Recommended / Competitive / Ultra 4K: 61 GB at launch
Hi-Rez Assets Cache – optional disk space that can be used to stream high-resolution assets. That option can be turned off in the game settings.
Minimum / recommended / competitive: Up to 32 GB
Ultra 4K: Up to 64 GB
Video card
Minimum: NVIDIA GeForce GTX 960 or AMD Radeon RX 470
Recommended: NVIDIA GeForce GTX 1060 or AMD Radeon RX 580
Competitive: NVIDIA GeForce RTX 2070 / RTX 3060 Ti or AMD Radeon RX 5700XT
Ultra 4K: NVIDIA GeForce RTX 3080 or AMD Radeon RX 6800 XT
Video memory
Minimum: 2 GB
Recommended: 4 GB
Competitive: 8 GB
Ultra 4K: 10 GB
All pre-purchases of Vanguard digital versions include Task Force One leader Arthur Kingsley and "Night Raid" Mastercraft SMG for immediate use in Call of Duty: Black Ops Cold War and Call of Duty: Warzone. You also get the Frontline Weapons Pack, including a seven-attachment and an eight-attach SMG Weapon Blueprint for Vanguard.
Call of Duty: Vanguard will be released on PC as well as consoles on November 5th.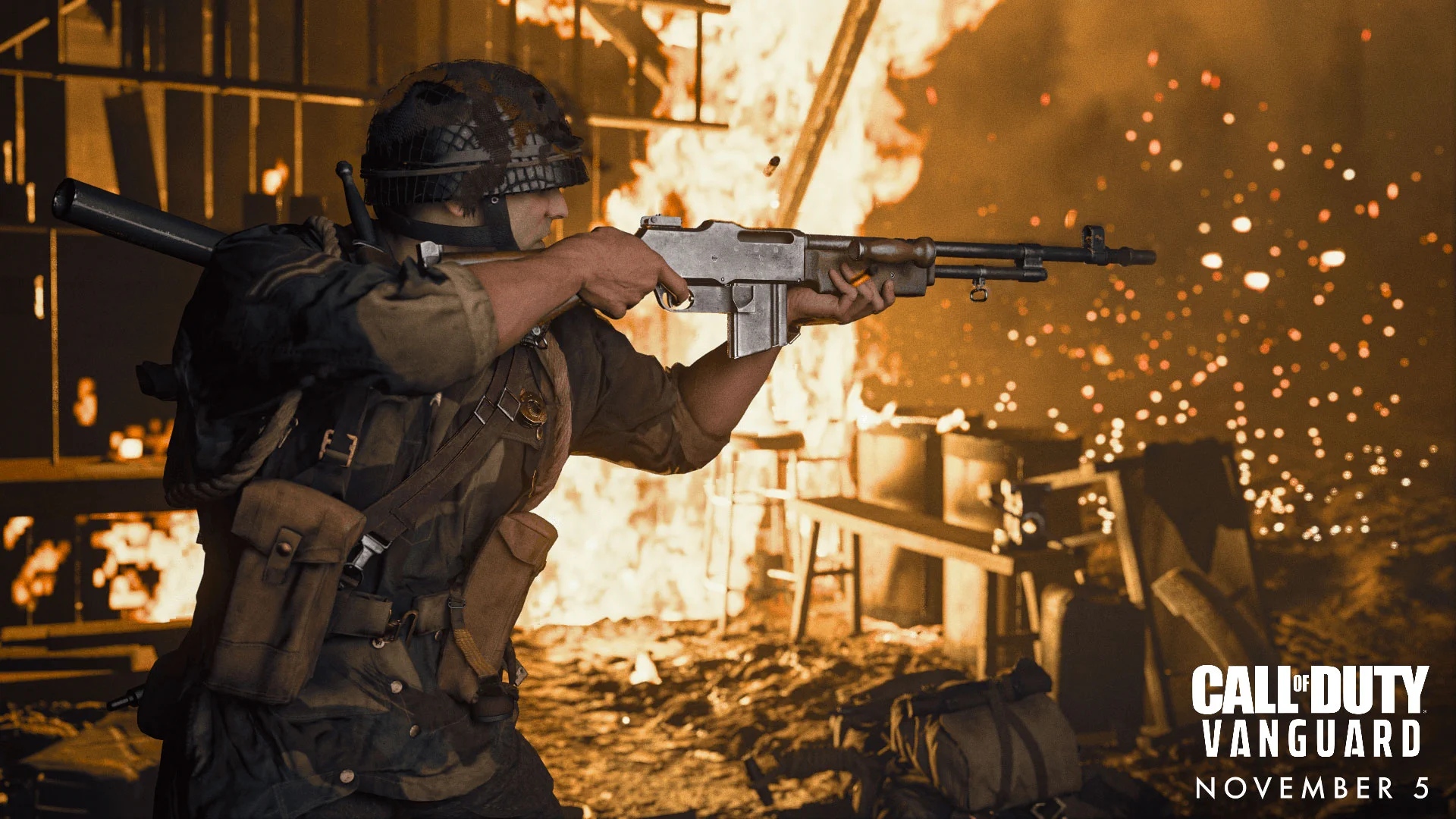 .