Radio station Mick Molloy is leaving Triple M after 11 years with the station.
At the end of Molloy's drive show on Wednesday, he stated "there was something I wanted to do and for my life it has fallen from me".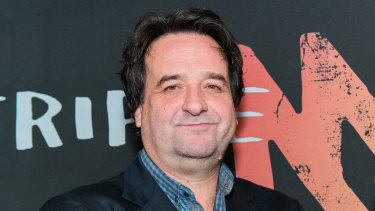 "Oh that's right, yes, sorry – announce that the show will not be back next year," he said.
The broadcaster, who spearheaded the much-loved Martin Molloy program alongside Tony Martin between 1995 and 1998, returned to Triple M in 2011 after being contacted by group director Michael Fitzpatrick.
He joined Eddie McGuire and Luke Darcy The hot breakfast, and moved to the driving program at the end of 2017.
On air Wednesday, Molloy said he was sad to leave the station – his "spiritual home" – but the time felt right to pursue other challenges.
On Twitter, he said it was time to "explore some exciting new creative possibilities that present themselves for the coming years".
Molloy's drive co-host Jane Kennedy left the Triple M drive program in January this year.