Researchers mostly do not want or expect to become media stars. They can toil for decades in a climate of uncertain funding and seek answers to crucial questions without guarantee of results – let alone public recognition. But if there has ever been time to celebrate scientists, then this is it.
From epidemiologists to economists, Australian researchers have helped shape political responses to COVID-19 and kept the public informed. It is because of their efforts that we begin to get our lives back.
One of these experts is Professor at the University of Sydney, Eddie Holmes. Last January, it took Holmes a moment to hit upload and publicly release the genome sequence of SARS-CoV-2, the virus that causes COVID-19 in humans. At that moment, he gave scientists around the world the opportunity to better understand the virus and start developing vaccines and rapid tests.
That achievement earned him the Prime Minister's Science Prize on Wednesday night. It is a much deserved moment of recognition, but the most important thing is the work that led to it.
Before his Eureka moment, Holmes had spent 30 years working on understanding virus genetics, where they come from and how they evolve. He has since briefed Australian and world governments on the development of the virus and has been featured in more than a thousand news items from businesses around the world.
Researchers like Holmes have become well-known faces in the media over the past two years, and they have somehow handled hundreds of interviews along with research, teaching, and clinical work. Others include Professor Julie Leask, who has helped us understand vaccination dust and how to overcome it, and Professor Robert Booy, who has provided broad insight into everything from how the virus spreads to its impact on children. Another professor, Mikhail Prokopenko, and his team produced modeling that showed the extent of social distancing and vaccination required to control the spread of COVID-19.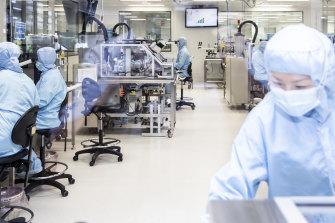 None of this would have been possible without research – the kind of rigorous, innovative research that can take decades to produce results. This work takes place at universities, which can bring researchers together across disciplines to find solutions to the world's biggest challenges.
Researchers at the University of Sydney's Brain and Mind Center, for example, have created a globally recognized model that combines health and employment data to predict the degree of psychological distress and the consequent economic impact. Their work shows how best to protect oneself against the pandemic's mental health effects internationally.