Darktrace shares continued to fall today, dragging down London's leading index.
The capital's leading FTSE 100 index fell 0.39 percent to 7,246.18 points, while the mid-cap FTSE 250 lost 0.20 percent to 23,094.22 points.
Cambridge-based cybersecurity firm Darktrace has fallen over the past week due to a combination of broker Peel Hunt, who has issued a condemnatory research note on the firm, and investors who have been alarmed that some of its executives are dumping stocks, after a lockout period ends today.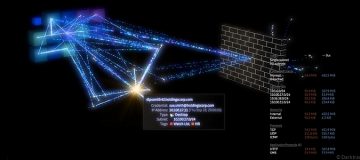 Its shares fell nearly six per cent during the afternoon session in London today. Since its IPO, Darktrace has been one of the shrinking lights in the London markets, and its performance has driven it into the FTSE 100.
However, shares in the company have hit hard over the past week due to concerns that top shareholders involved in the original float could sell large portions of their holdings after a deal stopped them from doing so. , ends today.
Oil megacap BP fell 2.70 percent, weighing heavily on the blue-chip index. BP represents a large part of the FTSE 100, which means that movements in the share price have a strong influence on the index.
Dealer Next one of the worst results on the FTSE 100, after the warned supply chain collapse will result in a slowdown in Christmas sales. The supermarket chain Sainsbury's slipped over three per cent.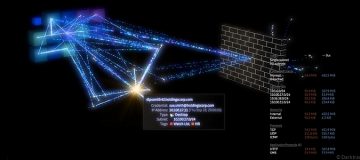 The mid-cap index was weighed down by the fact that the ticket booking platform Trainline fell almost eight percent despite the fact that it revealed a recovery in passenger numbers.
The pound was largely flat against the dollar.